41% of companies report that low sales productivity is one of the top two business challenges they face. When salespeople fail to meet their quota, their companies can't achieve growth goals and invest resources into R&D, culture, and other initiatives that make companies great.
More productive salespeople translate into more sales and revenue, which unlocks more opportunities and, ultimately, happier employees.
Improving sales productivity requires a comprehensive approach that tackles inefficiencies in both salespeople's actions and your overall sales strategies. By taking a two-pronged approach, you give your team the best chance of resolving the issues, preventing them from achieving your revenue goals.
Here are six research-backed ways to improve your sales productivity.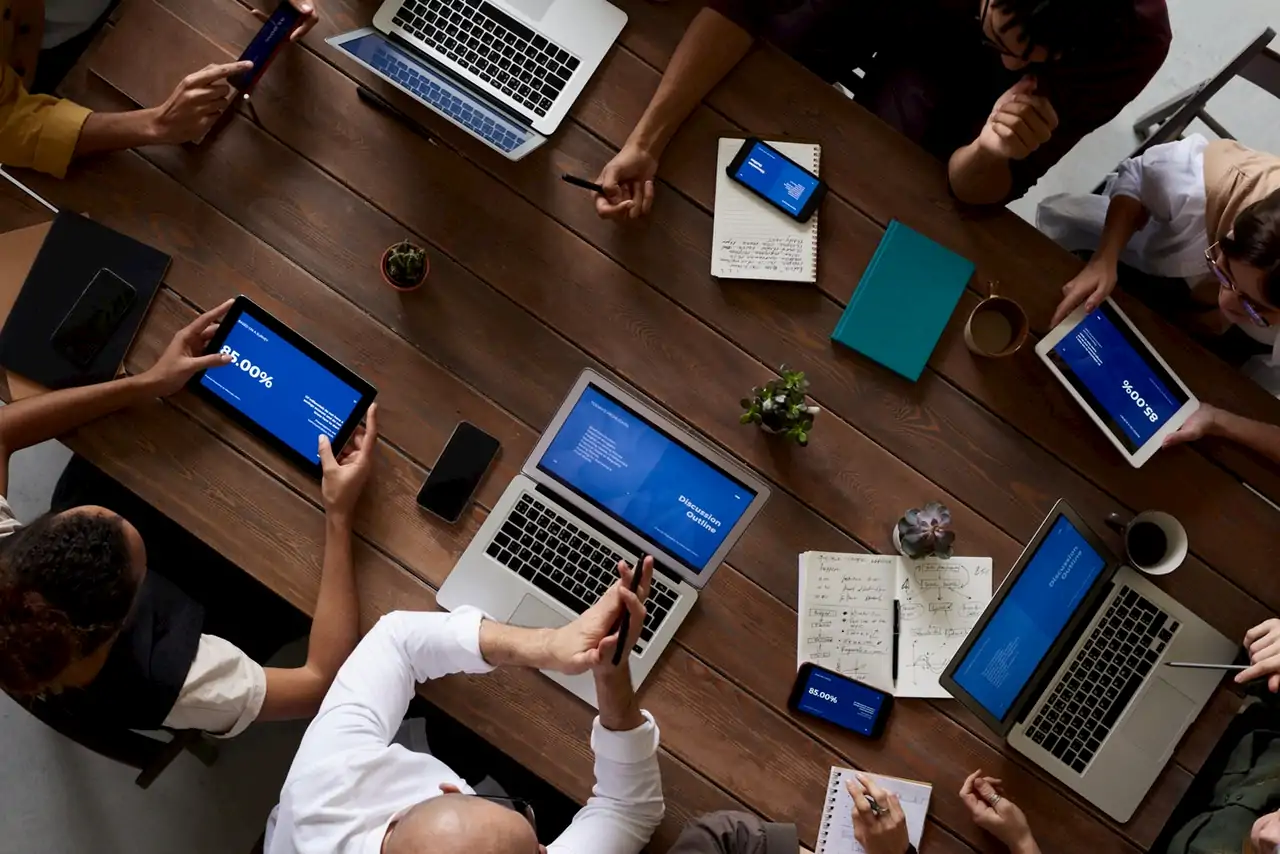 1) Leverage Your Marketing Team
In a survey of sales and marketing executives, 84% of respondents said that content search and utilization is one of their top productivity improvement areas. In most organizations, sales enablement content is spread through a variety of locations, which causes reps to spend a third of their time searching for and creating content. Often, the content they create themselves isn't even effective.
Buyers are more informed than ever. They want and need information on who you are, what you are, and how you are different than everyone else. I share informative pages all the time on how we work, why Prialto, and testimonials. I also share information on specific areas of support, such as sales support or inbox management, so prospects have a better understanding of how we can provide leverage. This content is critical in helping leads move through our sales funnel.
To use sales enablement materials productively, you need to leverage your marketing team. They can create and organize content that will help you educate prospects and keep them engaged.
2) Keep Your CRM Updated
Surveys show that 79% of the data salespeople collect never makes it into their CRM. That number is staggering, but I believe it. Sales reps don't have time to keep their CRM up to date. Even if they did, they should be focusing on higher value-added tasks.
That said, ensuring data is captured regularly and in a standardized fashion is crucial to growing your business. Your CRM is only as good as your data, and your data is critical to help ensure you have accurate sales tracking, sales reporting, and transparency.
When used correctly, CRMs can boost your sales productivity by:
Highlighting the opportunities that are most likely to close
Helping you keep track of the next steps for each prospect
Keeping your pipeline organized, so you don't waste time looking for information
If you don't have time to keep your CRM updated, hire a virtual sales assistant to do it for you. They'll log all of your call notes, move prospects through your pipeline, and help with many of the other productivity strategies in this guide.
Related: How to Successfully Drive CRM Adoption
3) Complete Sales Activities in Batches
According to the American Psychological Association, multitasking and quickly jumping from one task to the next reduces your productivity by as much as 40%. This is because it takes an average of 26 minutes to fully focus on an activity.
To reach your optimal level of focus, you need to batch your tasks so you can work on similar activities (ex. Intro calls, follow-up emails, prospecting, etc.) for 1-2 hours at a time. This boosts your productivity since you're able to complete tasks faster and with better judgment than if you worked on each activity sporadically throughout the day.
One of my favorite tasks to batch process is adding call notes. I set aside time every day to review and update my records to ensure I have time to reflect on my conversations and to ensure I capture accurate information such as action items/next steps etc. Another thing I do is set action items in my CRM for the same dates and try to block time on my calendar to complete those follow-ups.
Figure out what activities are easiest for you to complete in batches and block consistent time on your calendar to do them.
Related: How to Improve B2B Sales Time Management
4) Be an Expert in Your Offering and Your Prospects' Pain Points
A study from Value Selling Associates and Training Industry found that less than a third of B2B buyers think that salespeople can effectively communicate how their offering solves specific buyer pain points. As a result, buyers often drag out the sales process while they're doing research.
Understanding pain points should be the first step of any sale. Generally, I try to gain a full understanding of what prospects are trying to accomplish on the call. I do this by asking clarifying questions and sometimes repeating/recapping to make sure I fully understand the pain points. From there, I provide specific and relatable examples of how we support similar clients.
Being an expert in the specific pain points your offering solves will help you close deals faster since you're able to fully address buyer questions so that they spend less time looking for answers themselves.
5) Proactively Seek Out Referrals
Referrals are 4x more likely to close than web leads. Thus, seeking out referrals is one of the most effective ways to boost your sales productivity.
The easiest way to increase your referral pipeline is to remain in close contact with your customer success team. They have a strong pulse on who the happiest, most engaged clients are, and can give you recommendations on who to ask for referrals from.
Additionally, if you have a list of clients who you tend to request referrals from, check in with your customer success team first. They can let you know if there are any changes in your clients' experiences that would make it inappropriate for you to request a referral.
As you build your referral pipeline, you need to find ways to show your clients that you appreciate the business they're bringing you. Depending on what motivates them, referral rewards can include:
Discounts on their service
Experiences - ex. Tickets to games, spa certificates, etc.
Product/service upgrades
If you know your clients well, personalized what rewards you offer based on what's most meaningful to them.
6) Hire a Virtual Sales Assistant
Surveys show that reps spend over 20% of their time on CRM and admin tasks. This is 20% more time they could be spending talking to prospects, networking, selling/closing more deals.
A virtual assistant can boost your sales productivity by tackling tedious tasks, including:
Prospect research
Travel and expenses
Scheduling/calendar management
And a variety of other repetitive activities that pull your attention away from selling.
The clients that best leverage their assistants understand that they should not be spending time on repeatable and process-driven tasks such as top-of-funnel sales activities and admin-related tasks. By offloading these types of functions, you instantly free up time to focus on strategic tasks and doing what you do best.
Schedule a free consultation to speak with one of our account executives and explore if a virtual sales assistant is right for you.
About the author: Fredi is the Inside Sales Director at Prialto and overseas Prialto's lead management processes and workflows. He's a VA leveraging guru and helps busy professionals offload repeatable process driven tasks so they can focus on higher value-added tasks.