---
Want Business Growth? Think Like a Content Marketer.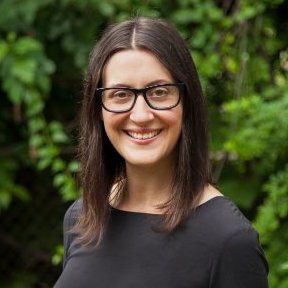 Janessa Lantz is the editor of ThinkGrowth.org, a HubSpot publication for business leaders. She's worked in every facet of content marketing from lead generation to editorial, webinar programs to partnerships, training writers to coaching executives.
Below, Janessa provides detailed insights into 9 content masterminds who have their finger on the pulse of what's hot and what's not in content creation and distribution. Her insights are rooted in a growth mindset, and will foster your entrepreneurial success through leadership development and an enviable increase to your professional network if you pay attention and put her insights into practice.
Janessa's insights are helpful for founders, entrepreneurs, executives, and marketing teams looking to take their communications strategy and social media productivity to the next level. So if you're interested in growing your business through content, read on. After all, content has been and continues to be the #1 marketing best practice to increase business growth and brand awareness for individuals and businesses alike.
---
9 Content Marketers Janessa Lantz Is Watching in 2017...and Why She Thinks You Should Be Watching Them, Too
In Janessa's own words: There are many well-known stars in content marketing. You'll find Rand Fishkin, Ann Handley, Hiten Shah, and Jay Baer on almost any list. Those of us in the business of content talk about these people all the time, because they're specifically directing their content at us. Their work is amazing, and they make our lives better. So who else is out there (perhaps, less well-known) doing what they do?
This discussion came up on GrowthHackers recently, and the usual suspects were all trotted out — all people who do content marketing for content marketers.
"Listen, if you get all your content marketing inspiration from people marketing to you, you're missing out."
Yes, you can learn a lot from people writing about how to market content, but you can learn so much more from just watching the people who are quietly using content to build amazing brands, generate thousands of leads, and grow the bottom line. Especially when they're targeting buyer personas you don't typically sell to.
I've had the privilege of working with some incredibly talented content marketers over the years. I regularly read their blog posts, download their ebooks, and snoop on their professional lives even though what they are writing about is largely irrelevant to my work.
Why? Because I learn a lot from watching what they do.
Here's who I'll be watching in 2017:
A lot of content marketers are one trick ponies. Camille is not one of them. Camille is uniquely skilled at matching content strategy to business strategy. Most recently, she pioneered the voice and style of First Round Review, achieving what so few content marketers achieve — the creation of a content brand. In a crowded content space (venture capital), she carved out a niche all its own for FRR.
Why I'm watching her in 2017: she's been tapped to help with a knowledge transfer as the government changes administrations. This will likely be less visible, but I'm hoping she'll be sharing how it goes. And I can't wait to see what she gets into post-government.
Cassidy is a real-deal blogger. By that I mean, she started her own blog, grew it to 50,000 readers per month, and eventually quit her job to run it full time. She wasn't waiting around for someone to pay her to do a thing. She found a gap, and just started doing it.
Today, she's the powerhouse behind Bevel's brand. Bevel is part of the upper echelon of ecommerce companies on the leading edge of consumer branding (think Bonobos and Birchbox).
Why I'm watching her in 2017: Bevel has plans to expand their product line. I'm looking forward to seeing how Cassidy's content strategy evolves as she handles a bigger portfolio.
Sonal is the moderator on the a16z podcast. First, she has this beautiful, soothing voice. I could listen to her all day. Second, she has that rare moderating gift for guiding discussions. And she's super smart and knows all things about tech.
Why I'm watching her in 2017: Sonal comes from a background in journalism (formerly at Wired). She's going to continue to push Andreessen Horowitz on the editorial front, a company with a long history of amazing content, and her career is also going to show the rest of us how to manage that tricky blend of branded editorial content and classic content marketing goals.
Shopify boasts one of the most efficient CAC ratios of all publicly traded SaaS companies. This is largely a result of their business model, but they are also able to acquire customers affordably, thanks in no small part to their impressive content marketing efforts.
Tommy Walker is leading content strategy on their enterprise branch — Shopify Plus.
Why I'm watching him in 2017: Shopify Plus is Shopify's play to go after the enterprise ecommerce companies, a segment traditionally dominated by Magento. I'm interested in how Tommy develops his content strategy to make this happen.
Mattermark is only recently a Series B company, and they have the brand clout the size of major VC firms. The credit for this goes to Mattermark CEO and Cofounder, Danielle Morrill. She launched Mattermark's research-based content, a strategy that has positioned the company as a valued publisher and thought leader vs. just another startup demanding attention.
Why I'm watching her in 2017: First, I'm watching everything Mattermark does, and am a regular reader of the Mattermark Daily (btw, Nick Frost is the curator of this roundup, and is another CM worth watching). Second, I'm interested in seeing more of Danielle's personal writing. It seems like she's following the track of many of today's most well-known CEOs and leaders —  she's using content to build a strong personal brand for herself — and we're all going to benefit from this.
Wil is the founder of a fantastic SEO agency. One of the coolest things that Wil and the Seer Interactive team did was start an event series at their headquarters — which happened to be located in an old church that they dubbed "the search church." They've since moved into a new space, and renamed the series "the search perch."
Event marketing is tough, and Wil's team nailed it: fantastic speakers, good food/drinks, and all proceeds donated to charity. Wil is an SEO master that still understands the power of face-to-face interactions. I like that.
Why I'm watching him in 2017: He's starting to do more video marketing, and this is just something that, across the board, I'm paying attention to. I don't think there's a great answer yet for how to use this format. So, I'm interested in watching this one play out, particularly with leaders and executives who are dabbling in this area.
Jimmy is a classic content marketer — skilled at using writing, content strategy, and SEO to achieve business outcomes. He played a big role in turning the Vero blog into an industry leader. Jimmy isn't just talking the talk about how to do content.
He gets it, because he's done it.
Why I'm watching him in 2017: Jimmy is starting to talk more about the in's and out's of what he does. He's sharing his own improvements on the content playbook and poking holes in some content marketing myths. It's good stuff, so pay attention.
Leslie Ye creates content for sales people. Have you ever done that? It's hard. Sales people want super short, super actionable content. No time for clever intros or word play. You need to deliver value NOW.
Leslie has built a blog that consistently delivers on that need for instant value multiple times a day. In her presentation at INBOUND 2016 she shared how she and a colleague in sales used blogging to generate 1,316 prospects. She's good.
Why I'm watching her in 2017: I'm on the HubSpot team, so I've seen some of what's in the works. It's good stuff. Leslie and the rest of the sales content team are on the leading edge of how to market to this tough segment.
Speaking of people using content to market to tough segments, let's talk about Emily Ritter. I've been watching her (and had the opportunity to work with her) several times over the past few years. She's the Marketing Director at Mode Analytics, and is doing an incredible job managing the marketing priorities of a startup by using content to grow Mode's analyst audience.
Why I'm watching her in 2017: Emily is unusually thoughtful about what she chooses to do (and not do). Mode produces a weekly roundup for their core audience (analysts), and has also invested in creating really fantastic training tools. I'm interested in what Emily chooses to add to the mix in 2017.
---
Pay attention
I've had the privilege of working with most of these people. They're not the usuals who are out there talking about marketing content, but they are talented marketers and leaders who are exceptional at using content to get business results. They all deserve loads of recognition :)
Now go subscribe to their blogs, and follow them on Twitter!
---
Need Help Managing Your Daily Workload So You Can Focus on Content Marketing Initiatives?