---
Want Business Growth? Listen to Your Customers.
On Christmas Day 2016 -- just four days ago -- AirBnB's CEO and Co-Founder, Brian Chesky, posed a simple question to his 146,000 followers:
"If @AirBnB could launch anything in 2017, what would it be?"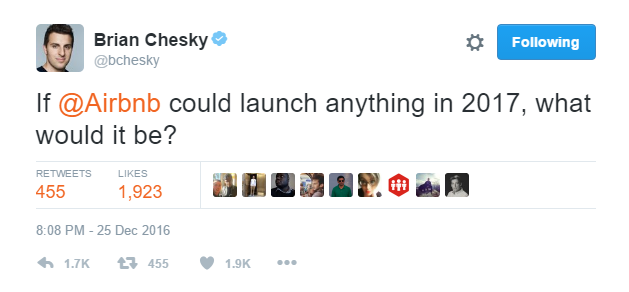 What happened next is impressive...

---
The Amount of Answers That Poured in Shocked Brian
Talk about a serious case of growth mindset! Brian could have spent millions on market research, but he didn't. He could have spent lots of cold, hard cash on picking the brains of consultants in order to get his question answered, but he chose not to. Instead, AirBnB's CEO took to Twitter and simply asked his followers what they thought.
He asked, admittedly expecting maybe ten answers in return. Yet he received a lot more responses than that! As the day progressed, Brian received well over 1,000 answers (and counting).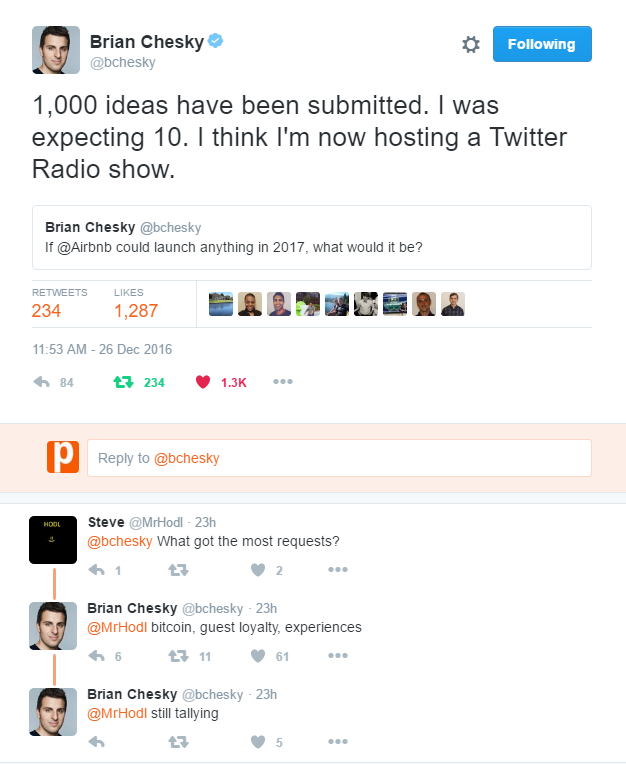 What impresses us most about Brian's Twitter outreach is that he was clearly invested in the answers, whatever they happened to be. He responded to his follower's suggestions over and over, with careful attention to details, thanking them for their contributions.
Many of his responses to his followers provide the kind of community building and town hall-style brand awareness that companies throw money at, hoping desperately that an ad agency or marketing firm can achieve even a fraction of the customer engagement Brian did.
So why was he so successful in just a matter of hours...?
Likely, Brian received so much feedback from his Twitter community because he's a real person who can actually effect the kind of change his current and potential customers want.
In the true spirit of growth hacking, he asked all the right questions. This did wonders for building trust for himself and his company, guaranteed.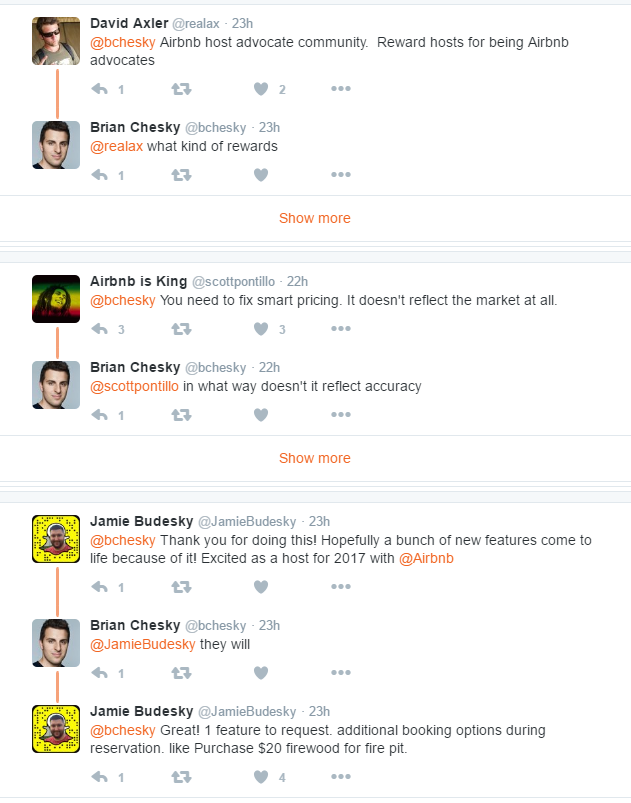 Even when the suggestions were all over the board, the sentiment was clear: both current and potential customers wanted more of what Brian was doing on Twitter. They clearly loved the social media engagement, and wanted nothing more than to put Brian on a radio or tv show to further the discussion and contemplate the possibilities of molding his company into an entity that they could take ownership for in the best possible way.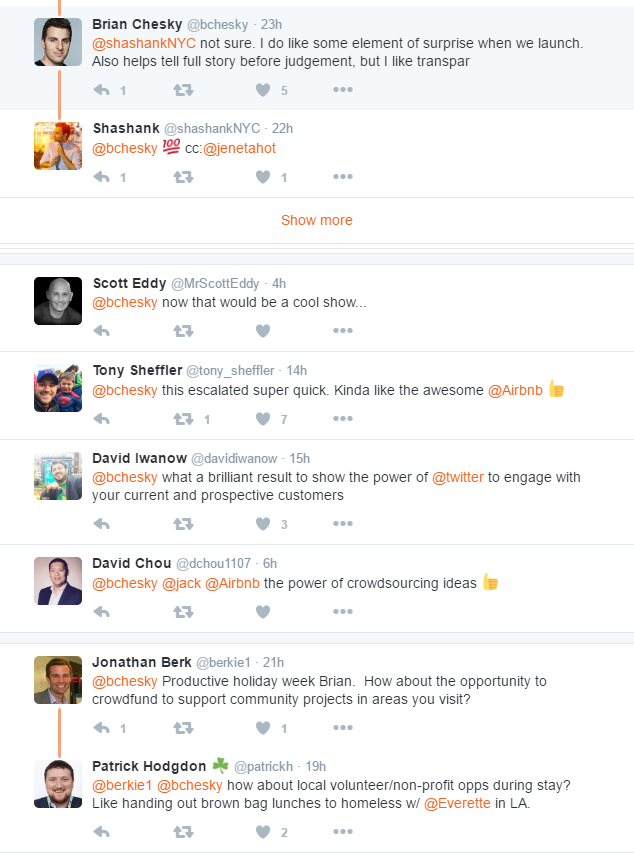 The best reply by far was when Brian received a very pointed suggestion (below), which made it abundantly clear his company -- AirBnB -- wasn't up to par in a particular area. He didn't balk or get defensive. Nope, not Brian. He jumped right in with, "you are right..." and gave his customer clarification that the problem would be fixed.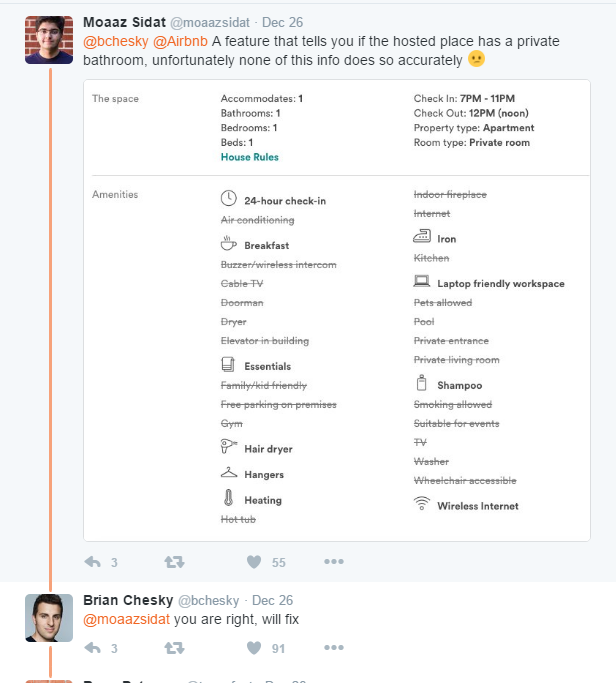 Such behavior, candor, and tone are what make a truly cutting edge CEO. He demonstrates just how far his company culture is willing to go to increase the happiness and engagement of both its customers AND its hosts.
---
Learn more about our company culture, and what it takes to run a successful business.
---