Picking the right communication tool could mean the difference between a job well done and a job not done at all. Selecting the most efficient method of communication depends on what you're looking to achieve. We've laid out a few key strengths of various tools below, as a quick guide to help you get your message across. The table clearly shows why phone and email are still the most popular methods for getting in touch. But there are certainly unique spaces for instant message, text messages and tweets to step in.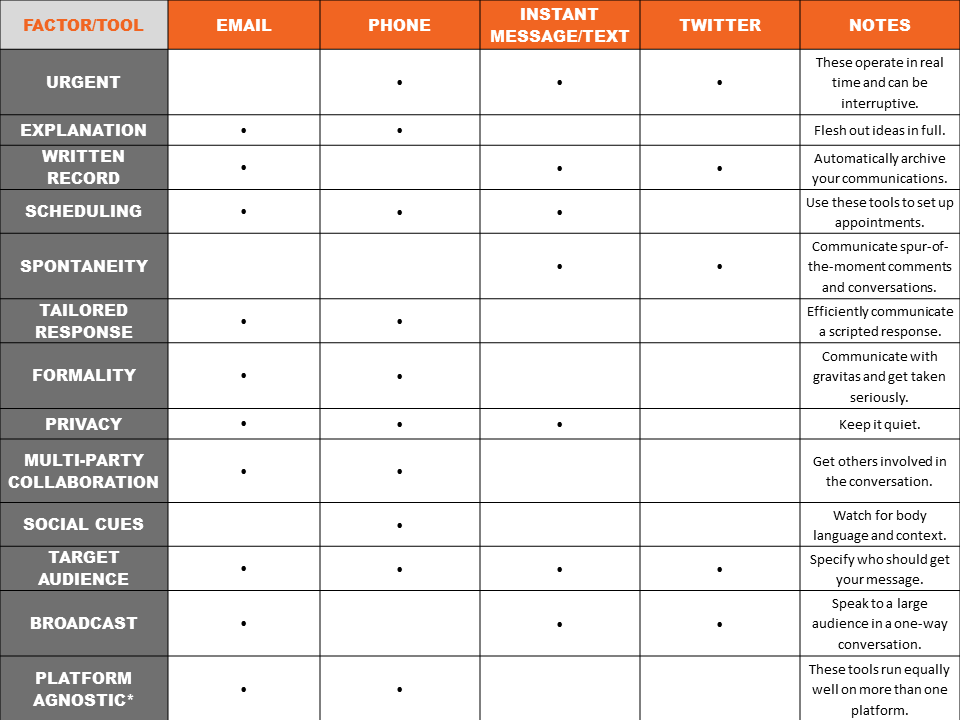 * See here for more information.
**Click on the image above to zoom in.
---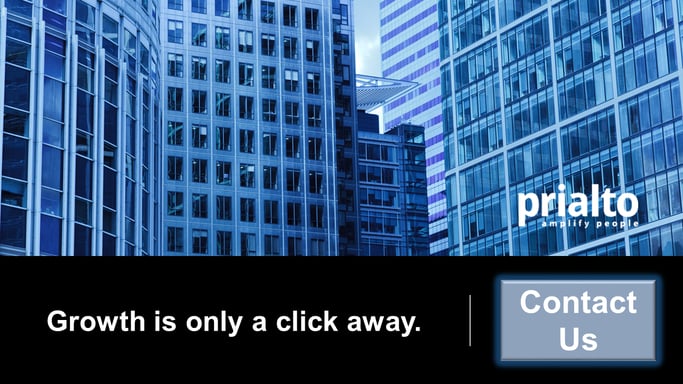 "This article was originally posted by Prialto: The Virtual Support Service for Executives. Prialto Virtual Assistants are geared to actually pull your business forward and make delegating easy"