---
Prialto is all about finding ways to amplify the time and abilities of executives through the use of virtual executive assistants.
In this episode of the B2B Growth Show podcast, CEO Eric Taussig discusses how to maintain authenticity and transparency in relation to nontraditional administrative support (e.g. virtual executive assistants), networking, and interacting with your entire community-at-large.
---
So much commerce today is done at a distance. People are not meeting in person nearly as much as they used to for their transactions. This makes for an elevated level of distrust.
Yet, trust is your greatest currency in the business world.
It's the responsibility of founders and executives to maintain a superior level of authenticity and trust with their community-at-large. For instance, when they hire a virtual assistant to provide them with admin support, they must make every effort to be transparent with their community in order to avoid dismantling trust.
Listen to Eric's interview HERE.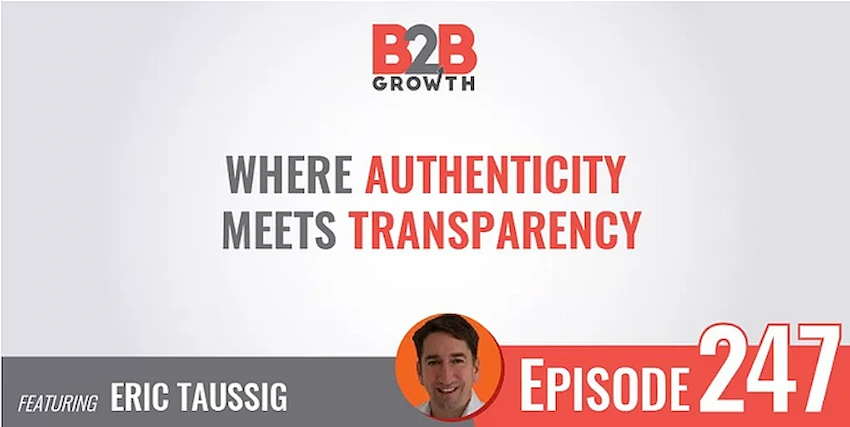 ---
Interested in learning more about virtual assistants?