Here at Prialto, our purpose is to amplify people. Day-to-day that typically means empowering our clients to be more productive by letting them offload tasks to their virtual assistants. However, our employees are passionate about acting on our mission beyond their core responsibilities and regularly engage in activities to advance our social mission.
As a people-focused company, we recognize the role that businesses play in preserving the environment for future generations and actively work to reduce our impact.
One of the most successful sustainability projects in our overseas offices was started by a Team Captain in Guatemala, Josh Flores. He took the initiative to start a recycling program and educate his colleagues about the importance of environmental sustainability. Here's how his green project came to life.
The Inspiration…
Josh started the recycling program after being inspired by one of our members who is an environmental business leader in the U.S. Hearing about the member's efforts to make businesses more environmentally sustainable, reminded Josh of something his mom always told him growing up "bring me back the plastic bags as I reuse them again and again!"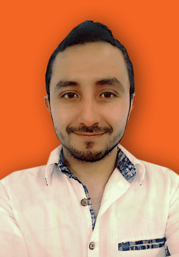 From an early age, she instilled in him the importance of reusing materials and reducing the amount of trash he throws away. However, he wasn't sure how to incorporate his sustainable values into the workplace until hearing about our member's efforts. Once the member piqued his curiosity, he did some research and discovered startling facts such as these:
Approximately 80% of the trash in landfills is recyclable
Only about 35% of Americans recycle. If that rate rose to 75%, it would be the equivalent of removing 50 million cars from the road.
The average plastic bottle takes 500 years to decompose
18 billion pounds of plastic end up in the ocean every year
Over 100,000 marine animals are killed by eating and/or getting trapped in plastic each year
U.S. businesses use 21 million tons of paper annually
1 ton of recycled paper saves 17 trees and 350 gallons of oil
Learning about how waste is such a huge and preventable contributor to environmental degradation solidified his desire to start a recycling program.
What we're doing...
Josh set up recycle bins in our Guatemala office for paper and arranged to take the materials to a facility every two weeks. The team also collects other items, such as old computers, and ensures they are recycled or reused. Recycling materials, in addition to reducing our overall consumption, has drastically reduced our waste output.
To extend our efforts, Josh also educated his colleagues on ways they can live more environmentally sustainable lives. Since he began the initiative, many of our employees have started making more conscious purchasing decisions such as buying steel straws and bamboo toothbrushes.
Next Steps...
Josh's ultimate goal is to expand his efforts beyond our Guatemala office and persuade every other company in the ten-story building where they are located to implement recycling programs. If possible, he'd also like to convince the owner of the building to install solar panels, so all of the companies have access to clean energy. In the meantime, our teams are starting to use organic cleaners and other environmentally-friendly products to further reduce our impact.
Above all else, Josh says he's driven to further his sustainability efforts because he wants a very clean world for his kids. Whether or not we're parents, attempting to preserve our planet for future generations is something that we can all agree is worth the effort.
Check out our social mission page to learn more about the steps we're taking to make the world a better place.
About the Author: Emily formerly led Prialto's content production and distribution team with a special passion for helping people realize success. Her work and collaborations have appeared in Entrepreneur, Inc. and the Observer among others.