---
It's an unavoidable reality that the majority of basketball fans in the United States love March Madness. In 2016 alone, roughly 40 million North Americans filled out over 70 million brackets.
The average entry fee is projected at $29, which means that nearly $2 billion is wagered in various pools, including those at the place you work!
Here's the crazy part
More brackets were filled out last year than ballots cast for the winning candidate in the 2016 presidential election.
And...the amount bet on NCAA tournament is more than double that wagered on the Super Bowl!
---
The next logical, unavoidable fact is that most of those 40+ million US basketball fans (and quite a few who didn't fill out brackets) are watching, reading, or otherwise consuming March Madness games and news while on the clock.
This adds up to an estimated $4 billion in lost productivity for US companies. The question is, what should employers do about this?

3 Options to mitigate march madness in the workplace
Fight it: Discipline employees caught watching games. Add game watch sites to your company's list of censored sites in your web security system. Disallow mobile phone use during the work day. Good luck with the backlash!
Ignore it: Don't engage with employees in game discussions or game watching. Turn a blind eye to anything NCAA related. Again, good luck!
Embrace it: Actively participate in office or team pools. Engage in friendly banter with employees. Encourage comradery during this enormously popular, once a year activity. This is our top pick for businesses to truly win during March Madness.
PRIALTO RECOMMENDS...
The benefits of embracing March Madness in the workplace are many.
First and foremost, business owners and C-suite executives who participate can gain a measure of control over the situation. The same holds true for managers.
If you are in a position of authority at work, you make a clear statement to your team about comradery when you take time out of your schedule to watch the game with your employees at lunchtime. And when you get up to go back to work after the lunch hour is over, you make a clear statement (albeit, without words) that everyone else should do the same.
Leading by example in terms of visibly doing work while games are on, especially when your employees can recognize that you don't think it's bad to watch games, is also a positive move in the right direction. It will garner much more productivity from your employees than demanding they turn off a game and get back to work.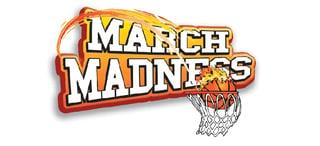 Next, friendly competition in the workplace will do wonders to increase employee morale. The great thing about tournament pools is that March Madness is an equalizer: the employee who is a rabid fan can easily lose to the employee who picked teams based on their jersey color or mascot. The influx of camaraderie that results from friendly competition may even end up reinvigorating your employees and earning your business better results.
At the end of the day, it's virtually impossible to stop employees from following March Madness. So why not avoid the ill will that results from cracking down, and enjoy the excitement with your employees!
---
You Can't Win if you don't play
So what are the odds of winning?
The odds of picking a perfect bracket depend on whether or not you think it's truly random. For instance, a team that is ranked #16 has never beaten a team ranked #1. Most games will have a team that has more than a 50/50 chance of winning.
Factor all of that in, and your bracket odds drop to something around 1 in 576,460,742,303,423,488. Last year Kentucky had a strong possibility of winning it all (over 50%). In 2017, there isn't one team that has more than a 17% chance of winning, which adds another level of extreme uncertainty...making this year much "tougher" to get it perfect.
Wondering which team is favored to win this year's tournament? Go here to read all about it.
---