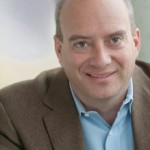 Tom Berquist serves as Corel's CEO, and joined the company as Chief Financial Officer in September 2009. Anyone who has met Tom knows that his evangelism and contagious enthusiasm for consumer tech comes as second nature. As Corel's Chief Financial Officer, Tom led the company's Finance, IT, Customer Support and Manufacturing teams in providing essential support services for the company's global operations. Tom's article is the first in a partner series developed with our friends at SaaSMax.
When Tom Berquist first joined Corel in 2009, the company was a software behemoth - inside and out. Its products - CorelDRAW, Roxio, Pinnacle, Winzip and a host of others - were a familiar sight on bookshelves and CD-ROMs across the country. At the same time, the company's internal infrastructure was built on a complex network of onsite data centers and customized software platforms like Oracle, Onyx and IBM NetSphere.
Tom set out to change that. With a tech background himself, Tom had spent years finding SaaS solutions for Ingres, his previous Silicon Valley company. At Corel, his goal was to cut costs and increase efficiencies across the company with a broad-based migration to cloud systems. In just four years, he's implemented nearly a dozen SaaS solutions and saved the company at least $2 million a year.
Here's how he did it.
Starting at the Top with SaaS Adoption
Tom began with a management-level assessment of what needed to be changed. In Corel's case, it was almost all types of infrastructure systems. Corel has more than 600 employees, contractors and distributors, with almost 20% of their workforce regularly working offsite. Thus, the burden of packaged software and the costs of onsite servers were overwhelming.
As both CFO and CEO at Corel, Tom pushed his management team to discuss and eventually support SaaS transitions. "If you look at your typical 50+ year old CEO at a large company, tech isn't part of his backstory," he explains. "It's always hard for them to see the benefits, but you need to show them that they're leaving a ton of opportunity at the table by not embracing SaaS."
Once he'd won the commitment of his senior team, the changes began.
The Broader the Touch, the Slower the Rollout
The first SaaS product adopted at Corel was Google Business, including Gmail. This was an ambitious endeavour, eventually taking nearly a year to support and roll out because it touched every single person at the company. The pros of Google Business were easy implementation, minimal training required and the morale impact of bringing all employees into the SaaS mindset. On the other hand, because email is so intensely personal and people tend to be wedded to their email workflow, convincing the team to support the transition and fully adopt the new platform took much longer than expected.
Being flexible and responsive is a key part of Tom's rollout strategy. In addition, Tom says, "you have to take some risks and acknowledge that some processes might break, but reassure your team that it will eventually be okay." In this case, to make the rollout more palatable, Corel's IT team offered to re-map employees' Outlook systems to their new Gmail accounts. Once everyone was on board with the idea, deploying the SaaS platform itself took a matter of months.
Finding the Right SaaS Solutions
After Google Business, Corel has gone on to replace its internal software systems with Aptus, YesMail, Salesforce, Omniture, Netsuite, Cleverbridge, Digital River and a handful of others. For each deployment, Tom works primarily with the relevant business unit to pick the right solution for its needs and usage. Different departments identify their top contendors and the final choice is made with a few best practices in mind.
Choose larger SaaS vendors. Because of their size and their time in the market, there will likely be a larger pool of experts and resources on the product to draw from in the marketplace.
Try to locate SaaS solutions that minimize disruption for front-end operations. This is what Tom did with the Gmail deployment, allowing Outlook fans to continue using a program to which they're accustomed.
Find SaaS applications that can integrate with other existing systems. Most SaaS products use API keys to plug into sister apps, which can be leveraged for this purpose.
Consult with the IT team to understand the potential timeline and speed bumps in transitioning to the new system.
Once the product is chosen, deployment becomes more of a traditional project management process. Roadmaps and milestones are laid out, budgets are created and ROI is calculated.
Managing Deployment and Adoption
A typical SaaS implementation at Corel begins with onsite employees working out of specific departments in their biggest offices – Ottowa, Taipei and Mountain View. Once the kinks have been worked out at that level, the application is pushed out company- or department-wide, as appropriate. If the unit has picked the right SaaS platform, training is hopefully brief. Tom's existing IT team – now largely made up of project managers and administrators – creates and troubleshoots integrations between the new SaaS apps and older software packages still in use.
Tom recommends testing the use case of the app early on before broad deployment. For example, about a third of Corel's employees are on Salesforce, though none of the marketing team is part of that group. Even though Salesforce was first adopted for Marketing and Sales, Tom's team found a better use case for it in other departments and discovered a better fit for the Marketing team.
The whole process, in Tom's experience, never takes less than two quarters. Still, nobody really likes it to bleed over into a second year. The best way to achieve that, Tom believes, is to know when to say "Enough training. It's time to adopt!" You'll know it's been a success when you can decommission the old platform entirely.
Doing the Math
Staying on top of the numbers throughout the SaaS implementations both drives and justifies the initiative. At Corel, the ROI of a SaaS infrastructure goes beyond just the cost of the new platform as compared to the old one (a number that, in Tom's experience, tends to be generally similar). Corel's real cost savings comes primarily from two areas:
The replacement of proprietary network costs, including the maintenance of onsite servers, VPNs, hardware and the in-house employees required to oversee them. Related to this is the ability to dispense with costly system updates that take sizeable chunks of money and time to execute.
The savings Corel can leverage by converting what was a fixed cost into a variable one. This provides powerful flexibility to the management team in terms of budget and cost control.
By moving into the cloud, Corel is not just saving employee time and company money. It's also avoiding all the complicated maneuvers that come with rigid, customized and costly software packages. This in itself turns out to be priceless when making acquisitions, adding employees, and catering to new customers.
And that's just what's been achieved to date. Tom isn't "done" with Corel's SaaS implementations. He's planning to transition the engineering systems in 2014, and will continue to reevaluate existing systems moving forward. With so many SaaS options these days, there are still more efficiencies to realize and more opportunities to leverage in the months to come.
Click Here to See the Slideshow.
---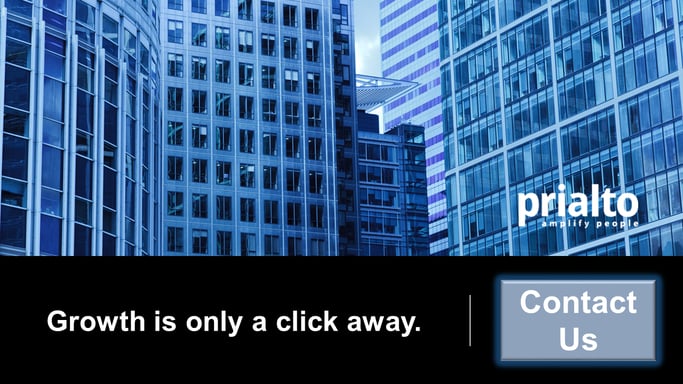 "This article was originally posted by Prialto: The Virtual Support Service for Executives. Prialto Virtual Assistants are geared to actually pull your business forward and make delegating easy"