Twitter gains 135,000 users a day and has been credited with everything from overthrowing dictators to starting the latest celeb battles. Everywhere you look, people are inviting you to "Follow us on Twitter" or "Use #...." Your local pizza delivery place uses Twitter to take orders. SXSW uses it to distribute instantaneous information about its conference. Mario Batali uses it to tell the world what he ate for dinner.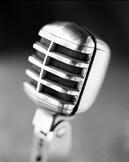 Despite its pervasiveness, it is probably the social communication tool least understood by businesses. Many still wonder where it ought to fit in their communication arsenal.
Here is how we see it: Twitter is aimed at rapid, spontaneous, real-time communication. It's a broadcasting tool, designed to push public messaging through interactive, public conversations.
With hashtags to designate topics and a maximum 140-character count on text, Twitter keeps users focused on their core point in each interaction. This is very helpful, considering that there are over 1 billion tweets published every week.
Twitter offers an opportunity for you to communicate or to simply to read others' communications. Tweets are public and multi-party by their very nature. Anyone can follow or join a back-and-forth "conversation" on a topic of their choice. And the audience for these conversations is large: Twitter has more than 500 million users.
Perhaps the most popular feature of Twitter is that it's instantaneous. It provides a live record of events and ideas as they occur. This also means that it moves very quickly, and it's easy to miss key information in your Twitter feed.
To Tweet?
So when do you, as a business professional – use Twitter? It's simple: Use Twitter as a marketing tool to showcase your own or your company's values to the world.
Identify your brand's base:

Because tweets are so short and are often labeled with a hashtag, they are easily searchable. Once your business has joined Twitter, find people to follow by their name, their occupation or based on the most popular hashtags (trending labels) that they attach to their tweets. Don't forget to follow key thought leaders.

Socialize with your followers:

Twitter is a great communication tool for putting a human face on your product. By monitoring who is mentioning you or your competitors on Twitter, you can reach out to can even search for yourself to see if anyone is already talking about your work and thank them for it. Adding hashtags and @ identifiers to your outgoing tweets will make sure they are read by people who are most interested in them.

Feature events:

Have your marketing team or your customers live tweet your organization's signature events. A company picnic, a sponsored gala or even a corporate offsite can all be used to show your followers what your brand and culture stand for. The team spirit that this builds among your workers is a bonus!

Make an announcement:

If you're launching a new product, opening a new office or announcing a promotion, Twitter is a great place to do it. You'll have a wide audience, and, if you request a Retweet from your followers, the message may spread more quickly than you can imagine.

Drive traffic to your blog or website:

Twitter is a key avenue for distributing your own content. It is easy to share with others, can capture a wide audience or could be targeted to interested parties.

Learn about your teammates:

Follow your colleagues, investors and thought leaders on Twitter to find out how they think about the big picture and key strategies that you might be thinking of employing.

Get Your News:

Like any good RSS reader, Twitter allows you to filter what news and links you read by filtering your friends. Because most news sites have Twitter share buttons on top, many people use their Twitter feeds as a sort of reading list on a particular topic or event – a public one that you can share.
Or not to Tweet:
Sensitive or Private Conversations:

Despite the SEC's legal okay, Twitter is not the place to break news or sensitive information to key investors and stakeholders in the company. Everything is public, Goggle-able and easily copied or attributed. It's also easy to miss in an overloaded Twitter feed.

Internal Team Conversations:

Sure it's possible to "tweet at" someone else on your team by including their @ tag in your message. But it's not advisable. Team conversations that have little to do with the outside world should stay in-house and off of the world wide web.

Key or targeted information:

With so many users and tweets every day, Twitter can quickly lead to information overload. A typical company's news feed – where you can see all the messages from people or trends that you're following – receives hundreds of new messages an hour. You can never know whether the right person has seen your message or not. Twitter is not the space to communicate a specific message to a particular person.

Complex explanations:

Whether you're explaining a product or a company policy, use a memo or email format for that communication. Twitter leaves you with just 140 characters – far too little for a real explanation to succeed.

Spontaneous or Personal Updates:

While Justin Beiber might get away with telling millions of people what he thinks of his new haircut, your company will not (unless, of course, you cut it for him!). Limit the information to tailored messages on themes and topics that are directly relevant to your customers. Strive to be helpful. After all, you wouldn't want them searching for the "Unfollow" button on your page.
From a corporate communication perspective, Twitter is intended to be an external-facing tool. It's key for building a personal or corporate brand, and is a great way to collect and share information to your customer base. Steer clear of using this communication tool for anything less ambitious, public or deliberate than your typical marketing campaign.
---