The best leaders aren't always the ones you expect!
After all my years of managing people and running operations, there are still those employees who surprise me. I call them hidden gems.
These are the employees who join the team with the expectation that they will only do what is expected of them: come to work on time, complete their task, mingle with the team, and go home. They typically stay with the company for 2 to 3 years before they get an itch to do something different at another company.
But sometimes...there's a moment of surprise (for me) when they are given a challenge that causes them to truly step up and show what they are made of.
That's when they start to shine.
Read on to discover how to find your next leader right under your nose, and enjoy a few examples of company culture along with a story about a Prialto employee who has recently stepped up to become a mentor within our company.
---
Finding your next Leader
At our company, we do our best to promote from within by relying on process-oriented leadership development. Sometimes when we do, the person steps into the role with no problem. Other times, it takes a while for the person to get their feet set in the new role.
Occasionally, there is a role to fill but management decides that no one on the floor is capable. In these cases, we tend to delegate to those who we trust.
That is exactly how we found our hidden gem, Abby.
Abby is a trustworthy virtual executive assistant with a longstanding track record of quality service and impeccable skills. So we told her that we needed her help on a growing member (a.k.a client) account, since we didn't have any other managers with the time to take on this responsibility.
3 ways abby proved to be "leadership ready"
1. CHALLENGE
You can tell a lot about a person by the way they take on challenges. In this case, our Abby took on the added leadership development and mentoring responsibility even though she felt nervous. We're so glad she pushed through that nervousness, choosing to focus on her excitement and gratitude for the opportunity.
Abby has been able to project manage the account beyond our expectations. From leading calls with our growing account to training new virtual administrative assistants on the account, she has proven herself to be our next Senior Productivity Assistant (a.k.a. Senior Virtual Assistant).
All she needed was a challenge too stoke her thirst for leadership development...!
2. MENTORSHIP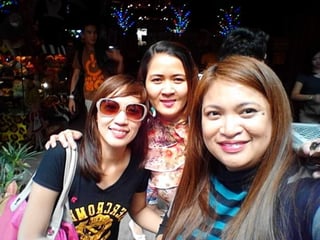 When a virtual administrative assistant is able to tackle their initial challenge and show us they are able to do the work, the next step is to see if others can see them as a mentor who can provide help and guidance. That's when we ask our hidden gems to fill out a Mentorship Application.
For Abby, her initial nervousness around becoming a mentor held her back from filling out the application. Because although we encourage certain virtual administrative assistants to fill out the application, leadership development is completely voluntary. After all, we can't force people to be leaders! They have to really want it.
It took Abby a few months, but she eventually filled out the application...and nailed it!
Check out her answers below!
3. CHALLENGE THEM AGAIN
Once someone shows they can be a great mentor, we know they can be great leaders as well. Abby, our most recent hidden gem, clearly showed us that being a mentor comes naturally. Now that Abby has been promoted and given a mentorship role, it's up to her managers to create specific action plans and provide more leadership development challenges that will lead to her career growth and professional recognition.
Whether it is an award, a raise, or a promotion, Abby's managers are constantly looking ahead to get a feel for where her personal growth will take her. As they do this, they help Abby to also look for hidden gems within the company.
Because we can't know who the next great leaders in the office will be unless we pay careful attention and constantly strive to challenge, support, and reward our employees.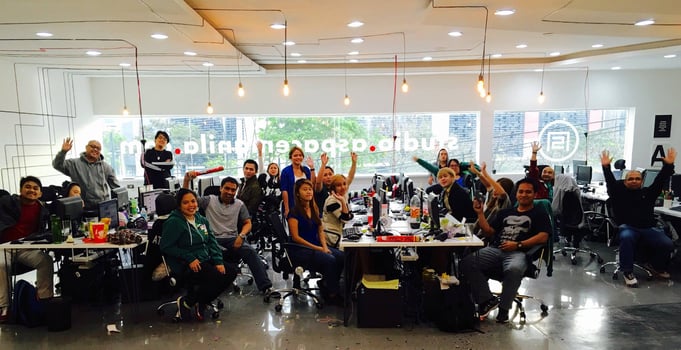 Abby's answers to our Mentorship
Application
Without further adieu, check out Abby's answers to get a clear picture of her continued growth and commitment to herself, her colleagues, our members, and our company.
We're so proud of her!
Why do you want to become a Prialto mentor?
A: Just like what former Miss Universe Pia Wurtzbach said on the final Q&A portion of the pageant, to be a mentor is an honor and a responsibility. But kidding aside, being a mentor really is an honor and a responsibility. A responsibility to myself because this would help me improve my skills and bring out the best in me so I can be a better PA and colleague, plus this would advance my career here in Prialto; to my fellow PAs because amplifying people doesn't only concern our members but also the people we work with and being a mentor will enable me to share my knowledge and experiences that could help them to give a member quality service—and I am ready to take this responsibility, confidently and with a heart. ;) And yes, it is an honor because, to tell you honestly, I never thought of applying to this role since I thought to myself that this isn't for me but the people around me seem to think otherwise… Obviously, I wouldn't be filling out this form if I wasn't nominated in the first place.
Describe what Prialto's mission is and what it means to you.
A: Prialto is focused on helping and supporting people to make their lives and work more productive and easier. Always thinking ahead and going beyond what is needed just to provide a better way of how to make things work. We strive to make sure that the words "amplify people" are made into reality.
What do each of Prialto's COILS mean to you?
A: Prialto's COILS are the key principles that will guide us in our way of work. These values are the main ingredient for us to achieve Prialto's mission—to amplify people; whether it would be our members, co-PAs or ourselves. As a PA we should be willing to commit ourselves, take pride in our work, do the right thing, continue looking for ways and new ideas to improve, and give the quality service that we ought to.
As a mentor, how can you help other virtual administrative assistants master the skills needed to be successful?
A: Aside from sharing my knowledge and experiences, I will be patient and persistent as well in motivating my mentees to develop their skills and best habits. However I believe a person can also be successful through learning and discovering her true potential on her own but I won't be closing my doors to assist and guide them in anything.
Beyond skills, how can you help new virtual administrative assistants be successful?
A: One's skills are important but one's attitude is far more important. I will impart to my mentees that having a good attitude towards work and people goes a long way.
Describe your level of knowledge with the Prialto Wiki and Handbook, processes, tools, and culture.
A: Maybe I can say 9/10. (I'm not fully confident to say 10/10 since there are a few things that I still miss. Good thing the Wiki is always available whenever I need a reminder ;)) I've been here at Prialto for almost 2 years and I've assisted a handful of members that came and went. It may be for a short or long time, still it enabled me to be familiarized with Prialto's processes, tools and culture. Although I'm always striving to learn more and understand everything more thoroughly.
Is there anything else you would like to share about your interest in the mentorship program, or Prialto in general?
A: So far there's none... I'm just really excited to take my Prialto mission to the next level! Lastly, I would like to thank the people who believe in me, and for this opportunity. :)
---
CONCLUSION
Our virtual administrative assistants are incredible individuals. If you'd like to hire a virtual assistant like Abby to pull your business forward, contact us today!