---
Prialto CEO, Eric Taussig, was featured in a Q&A with Huffington Post this week discussing how virtual executive assistants are helping executives, the value of managed services, and the future of the industry.
Not familiar with how managed services work with companies or how they match executives with qualified virtual executive assistants?
The nature of the workplace is always changing. We often think of work as something that stays constant but the fact is that new technology and competition make it difficult for companies to survive unless they are constantly upgrading their operations.
One particular way companies are taking this approach right now is by changing the ways their employees interface with their work. A number of entrepreneurs and leaders are realizing that giving employees the option of working from home is a way to reduce office costs and increase employee satisfaction. Research from Remote.co found that at least two-thirds of managers observe a marked improvement in productivity when employees work from home.
Additionally some are finding that hiring employees that are completely virtual has some distinct advantages over hiring on-site employees. A PwC study found that one company was able to increase call volume and productivity by 13.5% when their employees switched to a virtual format. I connected with Eric Taussig, founder and CEO of Prialto, a leading provider of the best virtual assistant services for executives, to get his perspective on how virtual work is impacting industries.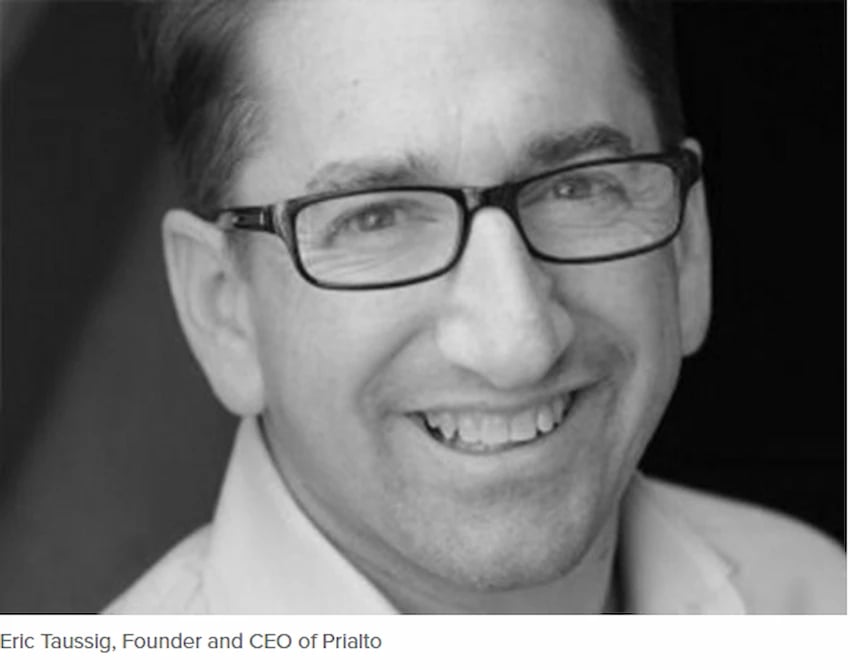 Q: Why are more and more companies turning to Virtual Admin solutions?
Taussig: The majority of companies hiring virtual assistants today are looking to save money and bring in a skill set that would be prohibitively expensive if they had to hire someone in their office. That cost may be too high for them either because the cost of labor in itself is high or because they need only a fraction of a person throughout the day.
Increasingly, however, companies are also hiring admin service companies because of their expertise. As these services have gotten better, they are sometimes able to do some things more effectively and with more focus than an internal employee can.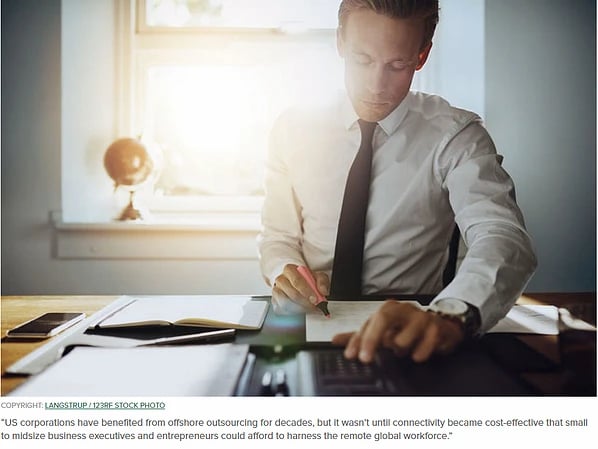 Hiring a full-time in-house employee isn't always possible due to limited office space, budgetary restrictions, or minimal administrative needs (less than 20 hours per week). US corporations have benefited from offshore outsourcing for decades, but it wasn't until connectivity became cost-effective that small to midsize business executives and entrepreneurs could afford to harness the remote global workforce. Technology makes it simple to collaborate with anyone in the world. Anyone can have access to executive level virtual assistant support not just members of the C-suite at large corporations. It's now common in leading business centers like New York, Los Angeles, and Silicon Valley to leverage the support of virtual assistants.
Taussig: Labor marketplaces essentially help the consumer of a service find a service provider. They don't do much more than that.
Our belief is that there is little value in simply connecting two individuals in an already hyper connected world.
The busy executives we seek to service don't have time to vet potential providers in a marketplace, so they definitely don't have time to train and manage whomever they hire. Moreover, busy executives have a thirst for productivity hacks and best practices. They want to learn productivity tips and tricks from their service provider. They don't want to train their admin.
By creating a company around service centers staffed by admin, we are able to provide vetted resources while constantly learning from each other internally and from the executives we support. We are able to collate this knowledge and make it accessible to each of our staff members so that all of our clients benefit.
A market place can't do that.
Q: How do you see the Virtual Admin/Worker industry changing over the next 5 years?
Taussig: Over the coming years, hiring an assistant remotely will be more about getting the best possible service than about cutting costs. Today, a virtual executive assistant is generally seen as a substitute good—something offered at a lower price that is good enough—but not as good as it might be if you had it full-time in your office. This may remain largely true in terms of hiring an individual through a marketplace who then works from home.
However, managed services offer a much different solution. We are professionalizing remote admin services and methodically making our virtual assistant services better than what most companies get from an internal admin. We collate use cases and best practices from each individual client we support, and then absorb these best practices so we can offer their benefits to each of our clients in a personalized manner that supports their specific business needs.
Q: How will technology change the industry?
Taussig: Already, many managed service providers and their virtual executive assistants are better at using complex productivity tools like CRM than are the executives they support. Increasingly, you'll see the best virtual assistant services adopt artificial intelligence software (AI) so that machines can take over 80% of the routine work where mistakes are made and humans can spend 80% of their time on the more creative admin work where a human's advantages in pattern recognition remains an advantage.
---
CONCLUSION
The workplace will continue to change as technology enables new levels of connectivity, and the result will be optimized teams and better results. As these trends shift and develop it will be important to stay nimble and ready for change.
If you're looking to leverage the best virtual assistant services from one of the best virtual assistant companies in the world, contact us! We're here to help.