Prialto is one of the best US-based virtual assistant companies.
As a managed service provider, Prialto can provide you with a highly trained team of managed, dedicated virtual assistants who will seamlessly adapt to your business goals and preferences.
Below, you'll have a chance to read what current members (e.g. clients) are saying about Prialto, and gain perspective regarding the many strategic benefits you could receive by leveraging Prialto's virtual administrative assistant support services to tackle your various business goals.
Want to learn what it's like to work with a Prialto virtual assistant? Download our free guide:
Reviews: One of the Top Virtual Assistant Companies
You can tell a lot about a company from its customer reviews. Here are a few Prialto reviews that have been published on the most trafficked virtual assistant review site.
People ask me all the time, "How do you do it? How do you keep track of so much?" That is when I explain Prialto. I work with one person everyday who helps me blend professional and personal tasks to allow me to focus on what I do best (I'm still trying to figure that out.) I continue to add new process each time my assistant masters a previous task. I have never been left without help due to a great backup program. I recommend it for all executives who want to get more free time in their life. It also makes for a happier marriage since my assistant helps me with a lot of "honey-do" items that I used to forget.

Joseph Kopser, President at Grayline/Candidate for US House TX-21
I've been a Prialto user for 4+ years and have had a number of assistants and I'm consistently impressed by the hands on effort that the organization takes at all levels to solve problems and improve our day to day productivity. Given the chance I'd hire them again.

Josh Iverson, Owner at iMediaSalesTeam & Reptide Media

I've been working with Prialto for about a year. And, I have to admit, I was skeptical with their staff living half way around the world. But not only has it worked out flawlessly, I love adding to the diversity of my team. First off, the transition was so smooth. Prialto takes on a team approach and started working with me a few weeks in advance to learn about the programs I use and to get their staff logged in to all of my systems. They didn't start charging me until their team was up and running and able to fully support me (this is rare!). Michael provides administrative support including managing my CRM. He is always accessible, is personable, professional and so responsive in getting tasks completed (and usually ahead of schedule). I would highly recommend working with the Prialto team!

Laura Mendelow, CEO at Mendelow Consulting Group
Want to learn more about what it's like to work with a Prialto virtual assistant? Download our guide to get a bigger picture of how we can give you more leverage:
Benefits: Marketplace vs. Managed Service Provider
Marketplaces provide a space for people to connect. That's it. They do not perform background checks, verify work history, or check references for you. This means that your already limited time will be spent doing everything from searching and interviewing to onboarding and managing. At their best, marketplaces like Upwork and ODesk are great examples of virtual assistant companies that can work to the advantage of consumers, albeit at a far less productive pace.
A few dollars an hour may buy you a virtual administrative assistant who can help with setting up a restaurant reservation or trolling for a good buy on Craigslist, but if you're truly busy why would you even consider putting this amount of extra work on your plate? It certainly won't save you time, which means you'll be leaving a lot of money on the table just to nickle and dime yourself.
Managed service providers are the best choice for intricate, relationship-based virtual administrative assistant services that require an intimacy of knowledge and trust, which are in direct opposition to the anonymity of a marketplace.
Working with a managed service provider like Prialto gives you a number of strategic benefits, including:
The support of a competent team that includes a project manager, primary assistant, and back-up assistant in addition to an internal managerial cohort.
High touch onboarding services that review your needs, requirements, desires, and goals.
A proactive company culture that provides systematic and well-defined feedback, development coaching, ongoing educational opportunities, and in-depth mentorship to your primary and back-up virtual assistant.
The aptitude and resourcefulness to scale rapidly and better match your business needs to your costs.
The ability to delegate high-value tasks such as prospect development and lead generation, CRM data entry and maintenance, travel arrangements, scheduling, expense reporting, document preparation, email management, incoming and outgoing calls, and so much more.
Access to well-documented insights that will elevate your underused or non-existent systems, processes, and internal technology solutions.
Thousands of collective hours managing the workflows for executives at Fortune 500 and Fortune 1000 companies.
Highly specialized, educated, English speaking assistants who are experienced with the tools and processes needed to support your business.
A purpose-driven, dedicated company culture that will guarantee your success.
Additionally, you only pay a flat rate for your dedicated virtual administrative assistant and accompanying team. There are never any extra add-on fees or hidden costs associated with your membership.
You can view Prialto's flat-rate pricing information here.
Cost: In-house Employee VS. Virtual Executive Assistant
When a business wants a salaried employee, the business must pay hard costs for advertising, screening, interviewing, hiring, training, benefits, taxes, IT infrastructure and support, facility costs, work computers, and more.
Additionally, a new hire for an entry-level or mid-level position means that a business will have to pay between 30-150% of their salary just to bring them aboard.
On the other hand, when you hire a virtual assistant, your costs will be 50-75% of what it takes to hire an in-house employee at the same level. Since virtual assistants (or the service providers that manage them) cover the costs associated with hiring, you never have to shoulder those costs.
This reduces the risk factor considerably more than if you were to hire an in-house employee to do the same job.
Another cost that is often overlooked is the management of in-house employees.
When considering an in-house employee, you must also consider that an in-house team or individual is responsible for developing and guiding the processes for employees, which can add an additional 20% to your annual in-house cost.
These costs can be offset by hiring a virtual administrative assistant through a managed service provider like Prialto that deals with:
Recruiting: They identify, assess, screen, and hire candidates for the role.
Training: They ensure that their virtual assistants are experienced with the tools and processes needed to support your business.
Personal Development: They provide feedback, development coaching, and mentorship.
Turnover: They maintain trained backups and manage transitions.
Culture: Do Virtual Assistant Companies Have It?
Technology has given virtual assistants the ability to redefine the ecosystem of work and the boundaries of business. Advances in tech provide the global workforce with access to remote collaboration through video conferencing software, group communication tools, and cloud-based storage applications.
These tools enhance comradery and morale rather than detracting from them. They also allow companies to tap into a greater level of workforce diversity, which has been proven to be better for company culture and better for business.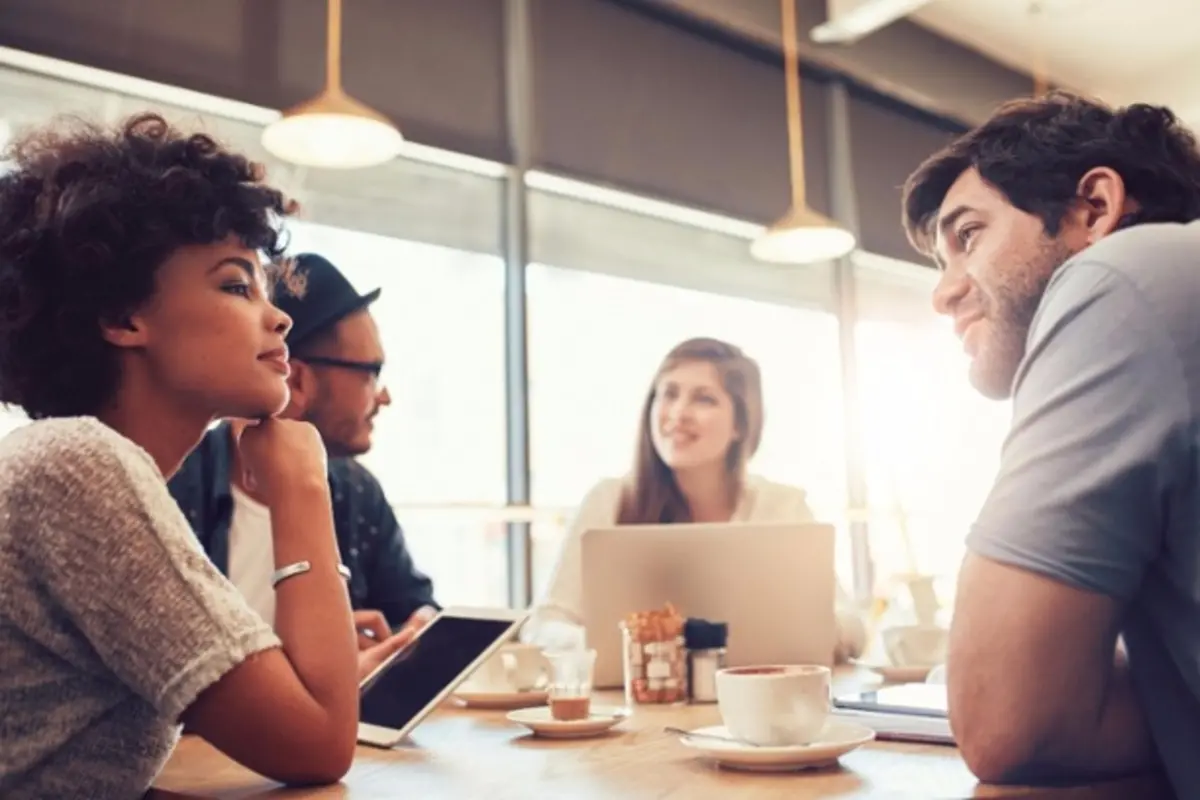 When you hire a virtual assistant from a managed service provider, they are already an employee embedded in a company culture. So, there's no issue with them feeling like they aren't a part of a team. But that's not to say they can't be absorbed into your company culture and make positive, lasting contributions.
This happens more often than not, because those who hire virtual assistants quickly view them as indispensable additions to the team, and find that their prior objections were largely unfounded.
CONCLUSION
A workforce that contributes to a healthy bottom line is a combination of financial, social, and technology-enabled collaborative factors.
When you hire a virtual assistant from a managed service provider, you receive that combination in spades. Prialto's highly trained team of managed, dedicated assistants help each other to help our clients.
Want to learn more about what it's like to work with a Prialto virtual assistant? Download our free guide to find out what makes us different from other VA providers.