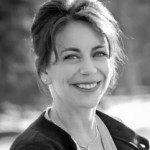 Emily Klein has extensive experience consulting with organizations across the public, private and nonprofit sectors on workplace strategy and organization development initiatives.
She writes about the mobile workplace, enterprise collaboration tools, organizational cultures, distributed teams and is a co-author of Workshift: Future-Proof Your Organization for the 21st Century.
As a neophyte, to delve into the waters of social media is like jumping into the great unknown. It's a vast sea of people, branding and unending messages that in the beginning can be hard to decipher.
Once you move along the path of learning how to establish a presence on social sites, and jump in with both feet (or hands for that matter), the more challenging task is learning how to manage the omniscient world of 24/7 connectivity and your role in it.
If given the opportunity, social media can eat up an increasing proportion of a given day. Knowing how to discern which sites are most important to you and your business and how to create authentic engagement while maintaining a desired level of productivity is a regular task many of us were not used to just five years ago.
This infographic on how social media hurts productivity can attest to that! Fortunately, there are a few steps to make it easier to immerse yourself in the social world and, more importantly, not get lost in it.
Before You Get Started, Monitor Sites
The best advice I was given by a social media expert was to spend a good month lurking on sites (like Twitter, for example) to get a feel for how it works.
Like many, before joining Twitter, my perception of it as a monologue or megaphone for very self-directed people was thankfully replaced by a more evolved understanding of how it works for individuals and for business.
And after being on it for more than two years, I see how powerful it is in creating communities, establishing authentic engagement with clients, potential customers, and a place where happy accidents occur: spontaneous connections with like-minded people around the globe you otherwise would never meet.
Determine Your Goals
Here is where the old adage rings true: If you don't know where you're going, you'll likely never get there. Joining social media sites, whether it's Twitter, LinkedIn, Facebook or others requires a strategy and understanding of what you want to get out of them.
LinkedIn is increasingly a place to establish a professional presence but keeping your profile static is seen as a liability. LinkedIn is a place to share your professional background and education, and create a business site, but is also a social site for engagement to grow a network of contacts, potential clients, and share information and articles that you and your contacts would find of interest.
Maintaining an active LinkedIn profile can require weekly maintenance, and sometimes daily as you grow your network.
Be Intentional, Take One Site at a Time
Jumping into Facebook, Twitter, LinkedIn, Pinterest, and others sites like Medium can be, but does not have to be, undertaken all at once. Establishing a community and growing a network requires intentional thinking about those you want to engage with – what you believe they would like to hear, see or read about, and what you feel is important to share.
Only when you know the answers to who you want to engage with, how you want to engage with them, and what you want to share, can you begin to build a strong online presence.
Manage Your Time and Weekly Commitment
As many will attest, the hardest part of managing your social media presence is managing the time and weekly commitment that comes with it. Knowing how much time to devote to regular updating, posting and engaging will vary week by week, but is essential to consider as it slices into productive time spent working on other tasks.
How much time should you devote to managing a social network? This also varies by person and by business but to optimize your time and achieve the greatest productivity you should set aside a designated amount of time daily and weekly and ensure parameters are kept around your on and offline hours to avoid burnout.
Leverage Apps and Outsourcing
How to minimize the feeling of being overwhelmed is something everyone and every business stumbles on when they jump into social.
The upside?
There are steps you can and should take to help achieve efficiencies in your weekly commitment to social sites. Investigating which social media management tools you can leverage is a wise investment, as these apps reduce the amount time you spend on social and consolidate actions, hopefully without compromising the spontaneous connections that occur in real-time.
If all these steps still feel overwhelming to tackle, especially if you find yourself at the helm of a rapidly growing business, outsourcing can be a desirable option and there are many social media marketing and management companies from which to choose.
The key is to choose wisely.