Spending money on time-saving services is the secret to sustaining happiness. A study published in the Proceedings of the National Academy of Science found that people who invest in time-saving services report greater life satisfaction than those who don't - regardless of their economic status.
Buying time significantly improves your life satisfaction by enabling you to:
Spend more time doing activities with friends and family
Do old hobbies and try out new ones
Explore new places
Take time to slow down and relax
Here are the top six time saving services to invest in your happiness.
1) A Managed Virtual Assistant
If you're a busy professional, the most cost-effective time saving service is a virtual assistant through a managed service. They will become an integral part of your team and, in addition to tackling all of the tasks you assign them, they'll proactively look for ways to save you additional time so that you can work fewer hours.
Virtual assistants can tackle any process-driven task including:
Inbox management
Sales support
Filing expenses and doing basic bookkeeping
Professional networking support
Research
Data entry and cleaning
Hiring through a managed service is critical to get the full value of this time saving service. Unlike freelance VAs that you have to vet, train, coach and replace if they decide to quit suddenly, managed virtual assistant services take full responsibility of your VA's success.
At Prialto, all of our assistants work our offices and receiving ongoing training and coaching from their managers. Whenever you're not 100% satisfied with your assistant, all you have to do is let your Engagement Manager know, and they'll make sure you see improvements. Plus, we offer backup service you never go a business day without support.
2) Meal Prep Kits
Cooking healthy meals from scratch for your family can easily take an hour or more. Add in the recipe planning and grocery shopping required and you can easily spend 10+ hours per week just preparing meals.
After a long day at work, having to spend a lot of time cooking dinner can be draining and prevents you from doing activities to relax at the end of the day.
Meal prep kits from companies like HelloFresh, Terra's Kitchen, Green Chef enable you to prepare dinners in about a half hour since all the ingredients are pre-cut and immediately ready to be cooked.
With the time you save, you can do more things that make you happy during the week.
Read More: The Complete Professionals Guide for Improving Productivity
3) Grocery Delivery
Grocery shopping can easily consume an hour or two a week, especially when the only times you're available to do it are right after work and on weekends when lines tend to be long.
Signing up for grocery delivery service can give you that time back, plus a couple of additional hours each month on planning if you set up a schedule for basic items like toilet paper, soap, toothpaste, etc.
If you combine this time saving service with meal kits, you'll free up several hours a week to focus on the activities you enjoy most.
4) An Intern or Entry-Level Associate
If the reason you lack enough time to do the things you love is that you're constantly having to work late, hiring an intern or entry-level associate can free up significant amounts of your time and enable you to work fewer hours.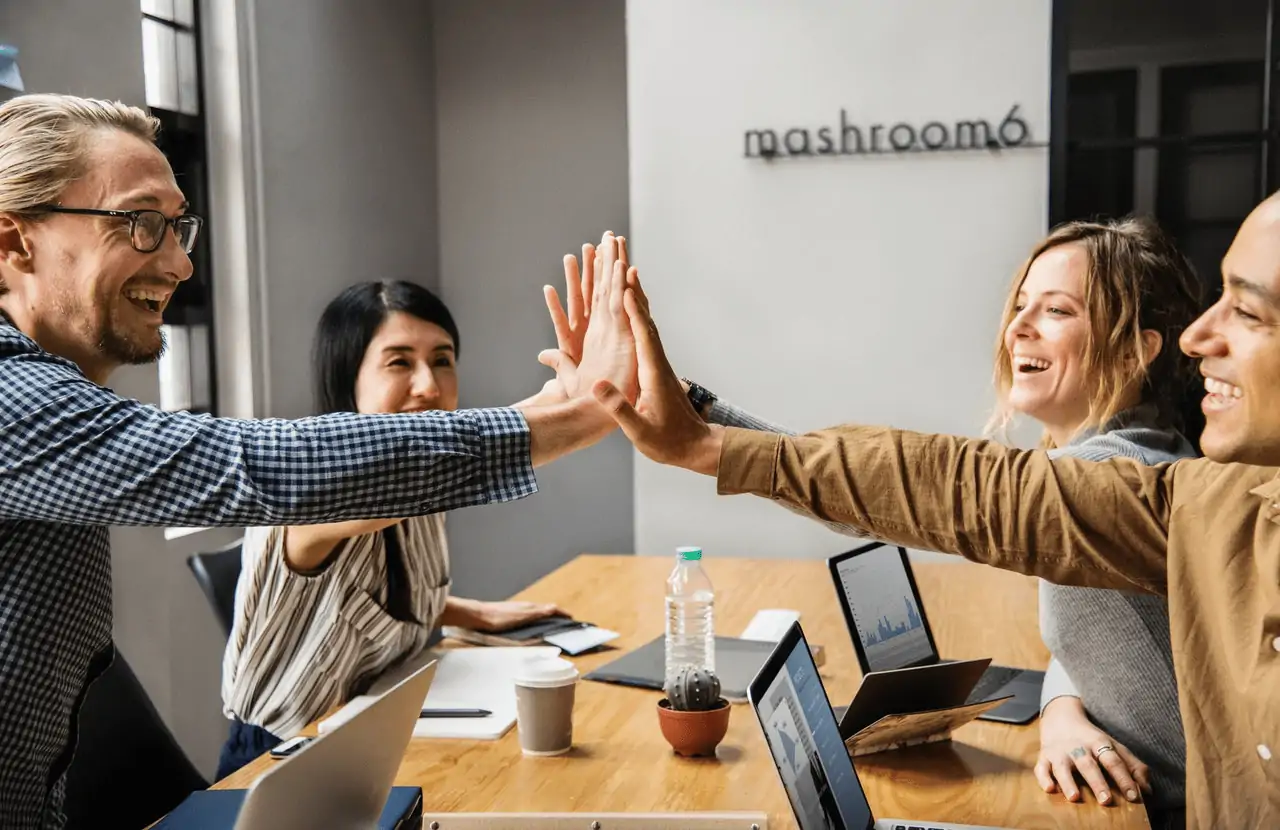 Since they're college students or recent grads, they're eager for any opportunity to learn new skills, make professional connections, and build their portfolios. As a result, many of the tedious, non-strategic projects that consume your time are exciting to them. Here are some examples:
Creating PowerPoint presentations
Writing and/or formatting reports
Helping plan events
Managing correspondence with non-urgent contacts
Improving file organization structures
Completing other projects that don't require your authority or expertise
Though these kinds of tasks may be boring to you, they expose young professionals to a lot of information that enables them to better understand your business and profession in general. So, hiring an intern or entry-level associate will not only save you time but it will also enable you to support a young person's career.
5) Home Improvement Folks on Handy
Handy is a network of freelancers who provide a variety of house cleaning and handyman services so that you can spend more time enjoying your home and less time improving it. The site connects you with local pros who can tackle tasks including:
Cleaning your home
Assembling and mounting furniture
Remodeling your kitchen and bathroom
Painting
Repairing your fence, deck, roof, flooring and other parts of your home
Trimming trees, fixing sprinklers, and wide variety of other tasks
So, instead of spending your weekend cleaning and working on home repairs, you can spend time with friends/family, focus on your hobbies and engage in other activities that make you happy.
5) Helpful Neighbors on TaskRabbit
In addition to ongoing chores like cooking, grocery shopping, and home maintenance, there are tons of other miscellaneous tasks that pull your time away from more meaningful activities.
TaskRabbit is a freelance platform that lets you hire people to do time-saving services ranging from building your Ikea furniture to planning, staffing, and bartending your office parties.
Popular tasks that people offload to save time include:
Dropping off donations
Yardwork
Waiting in line
Planning and staffing parties
Returning packages
Mounting TVs
You can find someone on TaskRabbit who will do just about any chore so that you can spend your weekends doing what you love instead of all of your random to-dos around the house.
Investing in these kinds of time saving services will enable you to live a happier, more fulfilling lifestyle.