What would we do without our smartphones? More to the point, what would we do without apps on our smartphones?
Granted, not all apps are valuable. Many are hard to adopt. Others are laden with bugs. More often than not, the majority of them prove to be nothing but mere distractions.
The best apps stand out because they positively impact our professional lives by exponentially relieving certain pain points. What follows is a list of the best business apps for executives who want to be more productive, organized, and successful.
NETWORKING
Networking is essential to business success. LinkedIn makes it easy with their mobile networking app. As the world's largest, most used business networking platform, LinkedIn provides executives with near endless opportunities to connect with their network. The app allows users to search for new connections, follow companies of interest, join relevant groups, make profile edits, message both connections and potential connections, and to accept invitations to connect.
"When I think about my own career, I owe every job I've ever had to networking. In fact, my current role is the end result of a relationship that began with a business meeting in suburban Atlanta in 2001 with the current Chairman of the NYSE, Jeff Sprecher. When I walked out of that meeting in 2001, I made a conscious decision to find reasons and ways to stay in touch with Jeff. If I had not spent five years after that first Atlanta meeting staying in touch with Jeff, through emails and phone calls, there is no way he would have considered me for president."

Tom Farley, President of the New York Stock Exchange
COLLABORATION
"I can effectively get online through any computer, smartphone or tablet and access everything from storage (Box and Dropbox) to Salesforce."

Scott Kriz, Co-founder and CEO of Bitium
The majority of knowledge workers are in the cloud, which makes online collaboration a no-brainer. Enter Box, the main competitor to the more well known file sharing and storage software app, Dropbox. Both platforms offer full-featured cloud storage and online backup services, but Box offers more storage for the price.
Ready to Use with the Best Seamlessly use Office 365, DocuSign, Salesforce, and more without leaving Box.
Take Work Out of Teamwork Work together in the same document at the same time with Box Notes. Centralize feedback, assign tasks, and manage approvals from your mobile device.
A Wealth of Options Leverage thousands of integrated apps including Box Assured Apps, a collection of mobile apps that are thoroughly vetted for enterprise-readiness.
CamScanner's technology has enabled our smartphones to create PDFs from pictures. With this app, teams can share and annotate PDFs on the go. But the coolest aspect of this app is that you can create a watermark to make sure PDF documents are more secure.
Share Scans Anytime Anywhere Must-have for business travelers, being available to send scans to customers even when you are out of the office.
Turn Scans into Clear & Sharp PDF Auto enhancing makes the PDF look clear and sharp. You can easily export the files in multiple ways and sync to the cloud with high speed
Turn Images into Editable Texts OCR (optical character recognition) feature extracts texts from images for further editing or sharing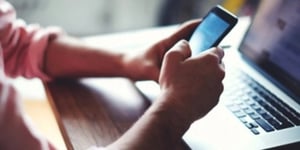 At Prialto, we use this Atlassian app internally to document our processes, internal policies, and ongoing departmental initiatives. We also leverage Confluence to store and share files like our logos, team bios, and branding guidelines in addition to our employee training manuals, which are constantly being updated by team members worldwide. Everyone across the organization has access to relevant portions of our Confluence wiki for their work. Security permissions are managed by our executive team, and can be easily commissioned or de-commissioned across the company.
Single Source of Truth Utilize a central place to keep your team's work organized and accessible, making it easier to find the information needed to keep work moving forward
A Better Way to Work Create documents as a team, provide feedback in context, and quickly iterate until your work is finalized
Made For Every Team Customize to fit any and every type of need
Slack is a lifesaver. On the surface, it looks like a platform that only engineers would fall in love with. Yet, once under the hood it becomes clear why users rave about this app. I've seen even the most non-techy executives jump into a Slack channel with near effortless ease.
To be sure, there are alternatives to Slack...and each have their pros and cons. But for now, Slack continues to be the dominant cloud-based team collaboration app, since end users report overwhelmingly positive results: fewer emails, less meetings, better project management, easy global accessiblility.
Do you still scribble notes on napkins and write out your to-do lists on paper? What about pictures you snap, business cards you collect, and articles you bookmark? How are you keeping track of everything to use at a later date...?
You may want to try Evernote, which will do wonders for your productivity and organizational needs. But the best part: Evernote syncs with your other devices, so everything is always available in one centralized place online.
Check out these articles about Evernote:
Skype is a superior video conferencing app. Yes, there are valuable Skype alternatives worth using, but we tend to gravitate toward Skype because most business professionals have used it. It's simple, intuitive, and free. We use Skype for meetings with clients, potential clients, and colleagues. We also use Skype to onboard new employees, to interview job applicants, and for crisis management when applicable. It's a fabulous tool that cannot be ignored.
SECURITY
Avast Mobile Security is the highest-rated security app. Truly, this app is no joke. It secures Wi-Fi communications with a VPN connection that hides your IP address, leaving no trace of your online activity.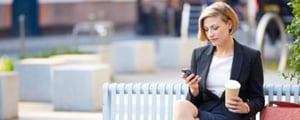 If you travel a lot or use public Wi-Fi on a regular basis (guilty!) then you need this app. Feeling a little rebellious during your travels abroad? The Avast Mobile Security app also allows you to watch restricted content in other countries, which is neither here nor there for some users.
The most innovative aspect of this app is that it will find your lost or stolen device. But that's not all. The Avast Mobile Security app will also filter your calls and messages, and keep you protected from any number of new threats discovered each day – all for free.
Avast Cleanup Get rid of junk files, like thumbnails and caches, to free up extra space
Avast Passwords Keep all of your accounts protected with just one unbreakable password
Avast SecureMe Hide everything you do from hackers
Avast Battery Saver Squeeze more out of your battery
Avast SecureLine Encrypt everything you send or receive
Avast Wi-Fi Finder Connect to the fastest, most secure Wi-Fi wherever you go
Avast Anti-Theft Find your phone
Avast Photo Space Store and share as many photos as you can take
EXPENSES
Executives are often all over the place. Conferences. Trade shows. Out of town meetings. Expenses can really start to add up, and it's time-consuming to document every meal and Uber ride. Often, expense reporting becomes an obstacle to productivity and business development.
Check out these articles about Concur:
How a Venture Capitalist Leverages Business Cloud Solutions
Choosing an Expense Management Tool
Concur allows executives to take photos of receipts with their phone. No time to write up details when you upload a photo to the app? No worries. With Concur, you can add expense details to the corresponding photo later when it's more convenient. But the unique feature of this app is that it allows you to book and manage itineraries.
Easily Manage Your Expenses Capture receipts with your smartphone
Snap Pictures On the Go Upload IRS compliant images directly to expense reports
Get Immediate Results Approve or reject expense reports via manager access
Go Farther, Faster Add car mileage to an expense report
---
The above apps for executives make our lives easier. At Prialto, we use them for ourselves individually, amongst our internal teams, and on behalf of our clients, who we call members.
Interested to learn how our managed, dedicated virtual assistants can help you become more productive and organized to improve your performance and grow your business? Book a call today.