---
We've all heard of apps like Hotwire, Kayak, TripAdvisor, and Booking.com that seek to empower our travel management experience.
Yet, even though they've become household names, it's difficult to decipher which is the best. Especially when searching for the best hotel price comparison.
Well, now the problem has been solved...and professionals looking to enhance their business travel management can shop for the best hotel prices worldwide all through one interface!
Trivago is the only hotel price comparison website you need for travel management.
Learn more below...
---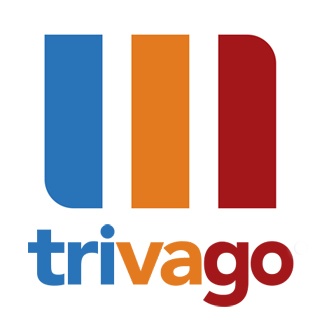 Back in 2005, three graduate school friends in Düsseldorf, Germany started Trivago with a €1.4 million initial investment. By the end of September 2016, the company had earned over $650 million. That's almost unicorn worthy! So it's no surprise that Trivago went public shortly thereafter.
Trivago is a success story. In ten years, it grew from a hotel price comparison website only available in Germany to operating globally in 55 markets. And those three grad school friends and founders are now supported by the collective team power of 3,000 employees.
Why trivago beats the competition
Basically, Trivago is the best hotel booking app because it allows you to find and book your ideal hotel (anywhere in the world) at the lowest rate possible.
Here's how it works:
Trivago gives you complete search and hotel price comparison access to 1.3 million hotels in over 190 countries via any device. Once you compare prices, the site lets you book your hotel(s) on the spot, making travel management as easy as should be expected in today's hyperconnected online environment of software as a service (SaaS) products.
Trivago provides a variety of features to help you through the selection process, including up-to-date hotel information, pictures, ratings, reviews, filters, and more.
Trivago Helps hotels and travel agencies
Those who work in the travel industry know that it's very difficult to garner attention. The travel industry is highly competitive and oversaturated with services...and travelers are inundated with marketing campaigns at every turn.
So, how does this site differentiate your hotel and/or travel business...?
You don't have to be technical to use Trivago's range of marketing tools and services to compete online. The intuitive user interface makes it easy to improve your hotel profile, refer quality traffic to your booking site, and gain access to a wider audience of travelers.
No matter your technical or resource ability, trivago has a range of marketing tools and services for you to be found and able to compete online, from improving your hotel profile to referring quality traffic to your booking site.
Our hotel information, pictures, ratings, reviews, filters and other features are all available to help you make the right selection. We want to make sure you receive as much up-to-date information as possible before leaving our site to book your stay.
As if those aspects weren't enough, Trivago's blog is packed with content focused on helping professionals in the travel industry learn to be as competitive as possible in their marketplace. Their blog also helps professionals understand corporate travel management specifically, and business travel management in general.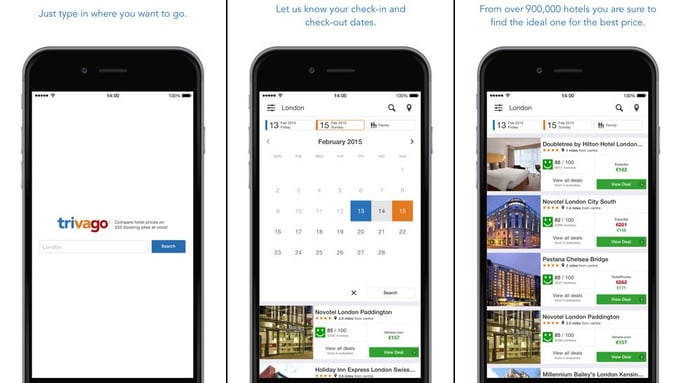 ---
CONCLUSION
Trivago's commitment to unbiased authenticity, scalable growth, and game-changing innovation for both themselves and the industry is paramount.
They develop their software for all search functions as well as all internal management, analytics, and advertiser tools.
Their success comes from leveraging a global team, an entrepreneurial culture, flexible working hours, and a flat organizational structure.
"We are a company that deconstructs conventional and traditional frameworks to reflect the fast-moving technology space in which [we] operate. Our inspiring and nurturing atmosphere brings people together as one global family working toward one common goal."
This impacts the quality and efficiency of their daily execution, which reminds me so much of Prialto's own company culture, our remote workforce, and our solid focus on reliable authenticity.
Every virtual executive assistant we hire is a valued employee who is trained, managed, promoted, and nurtured like family as part of a greater global mission.