---
How to redeem frequent flyer miles
Redeeming your miles isn't always a straightforward process.
As you likely know, the term "miles" really means "points" when we're talking about mileage programs. The points you earn aren't a reflection of the miles you can fly. Rather, they reflect the number of miles you've flown.
So for example, if you earned 3,000 miles for a recent flight, you don't just get to swap those miles for another flight. In general, it takes approximately four 3,000 mile roundtrip flights to get enough miles for one free flight.
How many miles do I need to fly to a specific destination?
Each airline is different. In order to determine how many miles you'll need, visit sites like milez.biz instead of checking each airline's individual award chart.
QUICK TIP: Need help keeping track of your points? Use AwardWallet.
What is the dollar value associated with my rewards?
Typically, it's 1-2 cents per frequent flyer mile. This means that if you want to redeem 50,000 miles for a free ticket, the number of miles multiplied by 2 cents per mile is $1,000.
Below is a rundown of how to use your frequent flyer miles.
---
1. BOOK A FLIGHT
This is the most obvious way to use your frequent flyer miles, though it's not without its difficulties. The first thing to remember is that airlines only open up a limited amount of seats to frequent flyers. This can be painfully limiting if you're expecting to book a flight a week before you'd like to depart, so make every effort to book your rewards flight at least three months in advance.
To redeem your miles for a flight, call the airline instead of booking online. Talking to an agent is the best option for you to learn about flights that may not be visible online. Booking agents will also help you keep an eye out for blackout dates (mostly around major holidays), which restrict your flight options.
Who Should I Call If I Want to Book With a Partner Airline?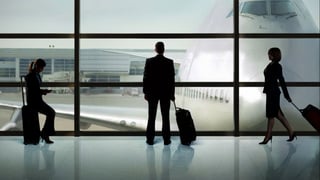 Most airlines are part of a major alliance (OneWorld, Star Alliance, or Sky Team), so you can use your miles with any of the partners in your airline's alliance to book flights. But don't call the partner airline to book your flight! Book with the airline you have points with. And again, it's best to jump on a call with a booking agent at your rewards airline, since the availability of most partner flights aren't available on the major airline's site. That said, you can check for availabilities across airlines before the call using Award Nexus, which can be a huge timesaver.
Regardless of whether you book online or with a booking agent, don't expect to book a flight for absolutely free. You must pay taxes and fees when you use your frequent flyer miles.
Want a one-way ticket? American Airlines, United, and British Airways allow for one-way tickets to be purchased with your rewards points, but US Airways and Delta do not.
Here are a few advanced tricks that will help you get the most out of your miles:
2. ADD A DESTINATION
Leveraging your frequent flyer points for a free stopover is the perfect way to travel to more than one city while only redeeming points for one flight. Some airlines even allow for stopovers if you're booking a one-way flight, so why not add a destination when you redeem points? Alaska Airlines is the most notable large airline that allows for a stopover on a one-way redemption flight.
For international travel, United allows for a stopover on a round trip flight. Which should prompt you to ask, "why layover in Paris for a few hours when I can stay for a few days before continuing to my destination?" Other major carriers aren't so accommodating. In fact, American and Delta have eliminated stopovers altogether.
3. GO SHOPPING
Give the gift of flight: Have you ever considered using your miles for someone else's enjoyment? Sure, many frequent flyers already use their points to redeem travel for a friend or family member who they'd like to travel with them on the same flight. But what about using your rewards for a honeymoon present or a graduation gift?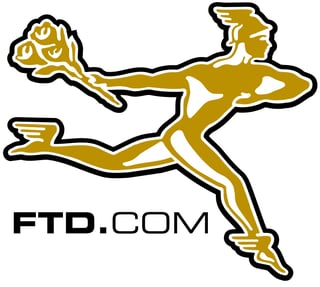 Buy a gift or give an experience: If your points are about to expire, or you need to generate account activity, or you just don't have enough for a flight, trade your miles for a slick new pair of sunglasses or a bright bouquet of flowers. You'd be surprised how far your miles can take you when it comes to buying a beautiful arrangement of FTD flowers to celebrate an occasion or let someone know you appreciate them.
An overlooked way to use your points is to redeem them for experiences such as concerts, sporting events, movie premieres, and classes. Since rewards programs leverage the buying power of a gigantic corporation, they give you access to deals you couldn't get on your own. Especially around the holidays when airlines will often accept up to 50% less points.
If you register at Points.com, you'll gain access to hundreds of big name retailers such as Target, Gap, Sears, and Banana Republic along with online powerhouses like Amazon and eBay. The greatest aspect of Points.com is that you can:
Transfer points

Earn extra points through bonuses

Purchase points

Share points with family and friends

Redeem points for gift certificates
Employee perks: At Prialto, we celebrate hard work through a variety of promotions, perks, and raffles. Frequent flyer points are a great way to create opportunities for employees to grow in their professional and personal lives.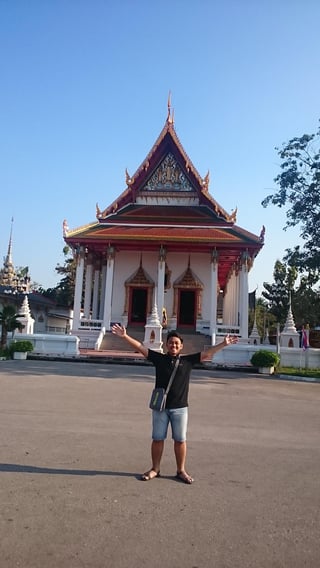 Consider how much money your business spends on a monthly basis. If you were to acrue credit card miles from all of that spending, you could afford to give your employees the experience of traveling abroad. Look for a card with double miles, and centralize your business spending to that card. You'll have loads of points before you know it, and your employees will be that much more productive, renewed, and invested in your business.
4. BOOK A HOTEL ROOM OR RENT A CAR
While it's fairly rare to be given the option to use your miles to book a hotel or rent a car reservations, it's still an option when you would prefer to "spend" miles instead of cash.
---
Were these frequent flyer hacks helpful to you? If so, we'd love to hear about your experience redeeming points. If not, what else would you like to learn about leveraging your frequent flyer points?
In parting, we'd like to offer up the worst airline for booking flights with points: Delta. According to most online travel experts, Delta's SkyMiles program is simply awful. The airline took down its award charts, made frequent flyer seats even harder to secure, and eliminated stopovers (as mentioned above), which have all collectively added to the frustration of many Delta frequent flyers.
But don't fret! If you have points with Delta, simply book travel through their amazing partner, Virgin Atlantic.
Safe travels!