---
Every busy executive struggles to get the most out of their daily allotment of 24 hours.
So, what sets the high performers apart from the rest of the pack? Arguably, time management skills.
The most successful executives manage their time effectively by focusing on priority tasks that will lead to more business.
You may be wondering: How do top executives become so brazenly organized? Were they born with time management skills? Do they have access to a literal secret sauce that they pour into their coffee every morning after waking at the crack of dawn to run sprints? More to the point, can any executive rise to the ranks of the truly high-performing?
While I can't speak to questions about genetics or coffee spiking, I can tell you that the last question deserves a resounding, "Yes!" Because it is, in fact, possible for B players to become A players with the right mix of organization, tenacity, and time management best practices.
To be sure, there's no quick fix that will increase executive productivity overnight; no time management app or virtual executive assistant can level you up in an instant. Real life isn't like Limitless, no matter how badly we wish it were. Still, apps (and virtual assistants) can increase an executive's productivity exponentially if they are leveraged effectively.
Below you'll find a list of 9 time management tools along with information about each that will help you decide which user experience is best for you: Messaging vs. Boards.
---
First, I'll examine the minimum requirements that your time management app of choice needs to have.
Feature Rich: apps that provide users with a multitude of features and uses (file sharing, messaging, time tracking, video conferencing, etc) are ideal.
Easy Adoption: why use an app if the learning curve is so steep you can hardly stand to look at the logo let alone open the platform? Look for simple navigation options and an intuitive user interface. Also, always request a demo before purchasing so that you and your team can take it for a spin.
Private and Public: collaboration is crucial, and so is privacy. You likely have projects that you don't want everyone to see. That's good business. So, make sure apps allow for both private and public sharing.
Cloud-based: when no one is dealing with server issues and computer lag times, everyone can be on the same page whether they are in the same office or several time zones away.
Integrations and Compatibility: we all use a variety of tools to conduct business in today's hyper-connected business environment. Make sure your most valuable tools (Salesforce, Expensify, etc) integrate with your time management app. Additionally, make sure your file types will be supported. Otherwise, what is the app worth to your team?
Time Management Apps: BOARDS
You may not know exactly what you're looking for, but you do know a few crucial things: you need a way to communicate, collaborate, and share knowledge across your company. And you're ready to rein in all the apps and time management tools that are supposed to make you more productive, so that you can...well, be productive. Igloo provides digital workplace solutions that connect people, processes, and information to create a more productive and engaged workforce.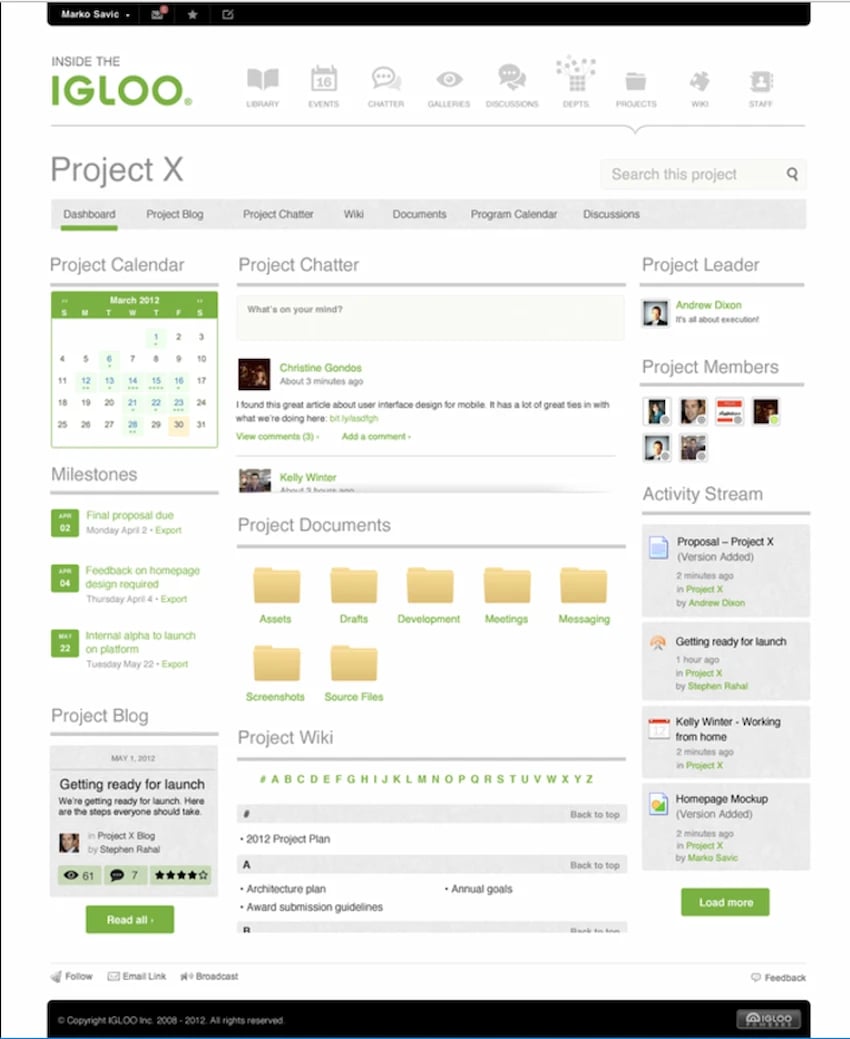 With a single Asana account, you can create or join multiple Workspaces & Organizations to collaborate with various groups of Asana users. The Workspaces and Organizations that you belong to are their own separate entities, each with their own unique set of people, projects, conversations, dashboards, and tasks. Since each Workspace and Organization are their own separate entities, your colleagues cannot see the other Workspaces or Organizations you belong to, and you can't see theirs.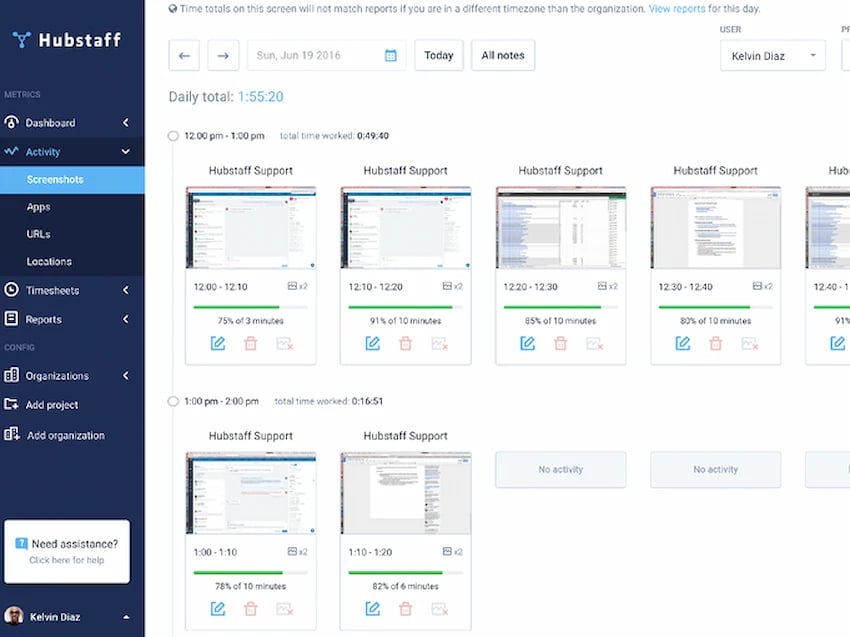 A dapulse board is a visually compelling yet simple place to track everything your team is working on, allowing you to instantly see who's working on what and when it will be completed. With dapulse, you're able to easily add tasks, projects, missions, and to-dos that can be assigned to specific teammates to specific tasks or projects.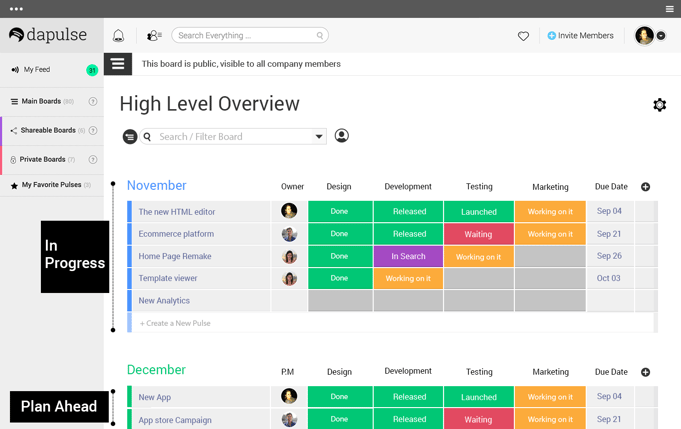 Forget status update meetings! Trello's boards, lists, and cards enable you to organize and prioritize your projects with an intuitive drag and drop interface that resembles solitaire. You can add comments, upload attachments, and even use project management frameworks like Agile and Scrum with extreme ease.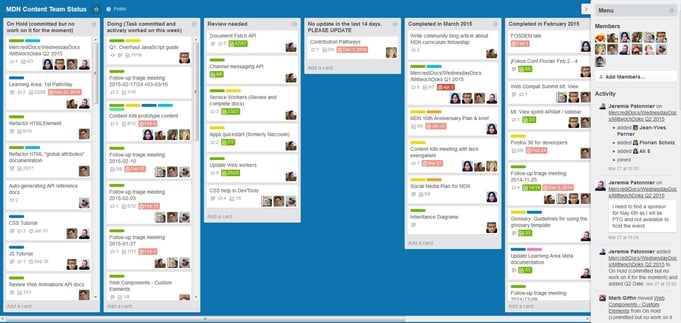 Time Management Apps: MESSAGING
Whatever work means for you, Slack brings all the pieces and people you need together so you can actually get things done. It's one of the most well-known time management tools in the collaboration space, though many find the communication stack to be more developer-centric in appearance than they'd prefer. Slack's platform uses channels to organize team communication, so you can potentially make a channel for a project, a topic, or even an entire team. For sensitive information, you create private channels and invite a few team members to upload files, message you directly, share support requests, and more.
Looking for a Slack alternative? Click here.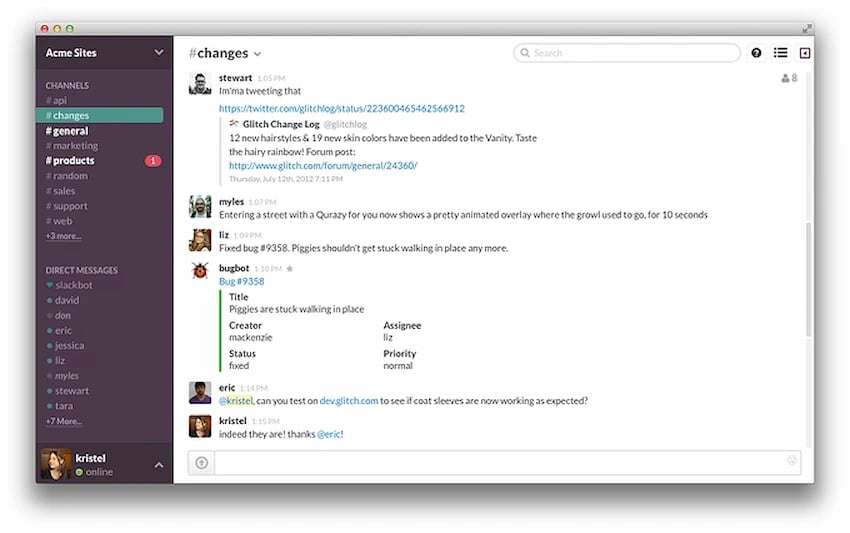 Flows are the heart of Flowdock, they are open spaces for your teams to converse and collaborate. Invite project stakeholders to join your Flow to participate in discussions, see updates from your tools, and receive catered notifications. Within a team Flow, conversations are organized by Threads. Team members can reply to these Threads, keeping topics organized. All conversations are color coded so you can quickly identify a topic and jump back into the conversation. If you need to discuss something confidentially with a member of your team, you can chat privately through 1:1 Flows.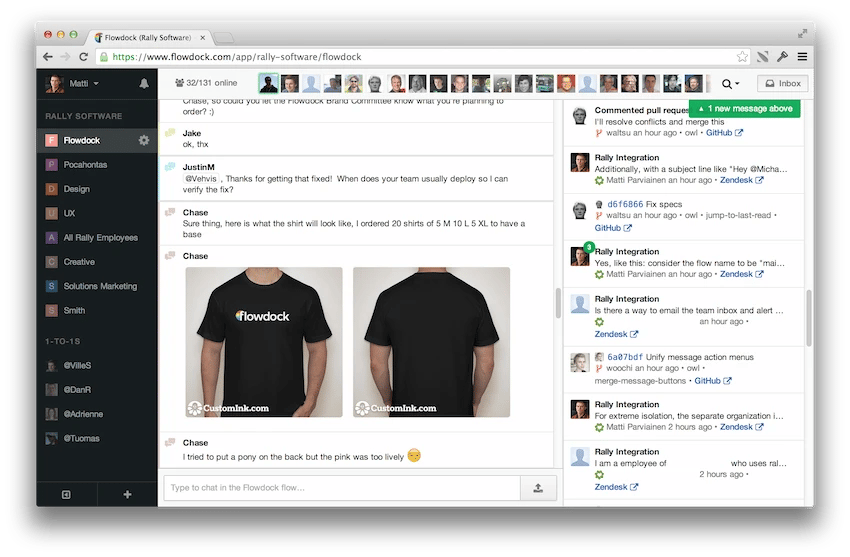 Redbooth helps you prioritize your tasks, collaborate productively, and stay focused as a team through various higher level functions such as video conferencing and Gantt charts. Additionally, Outlook and Gmail integrations enable you to turn any email into a task that can be delegated to a team member or to your assistant.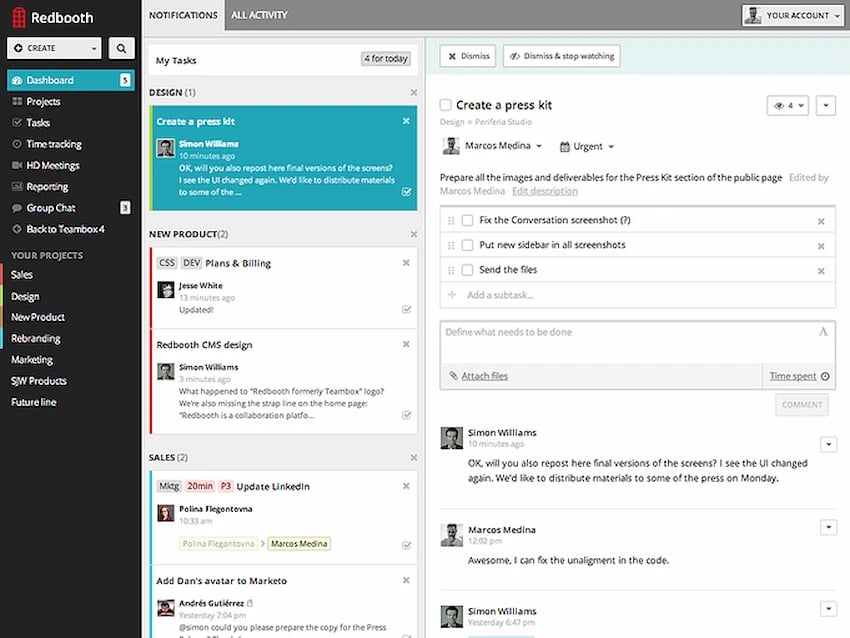 Quip serves as a connected hub where teams can create, share, discuss, and organize their work in real-time from any device. So, you can stop managing long email chains or juggling multiple versions of a file while keeping all discussions in context.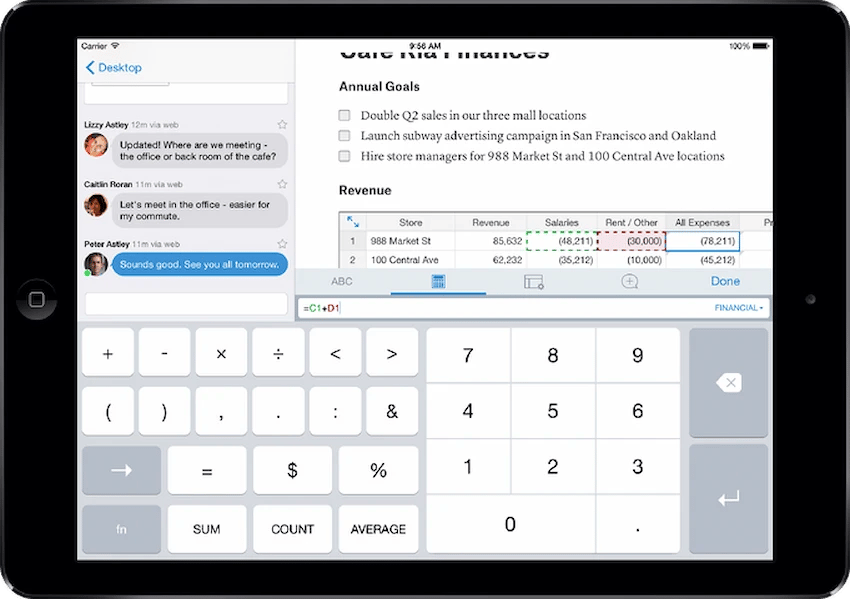 Create unified workspaces for each project or activity that centralizes your data, team activities, and tools to help you increase your productivity by 28%¹ (¹Based on 3,428 responses from Wimi users). Your discussions, files, tasks, and events are automatically indexed and synced on your desktop—available for Windows and Mac—and there is no limit to the number of guests you can invite to join your workflow.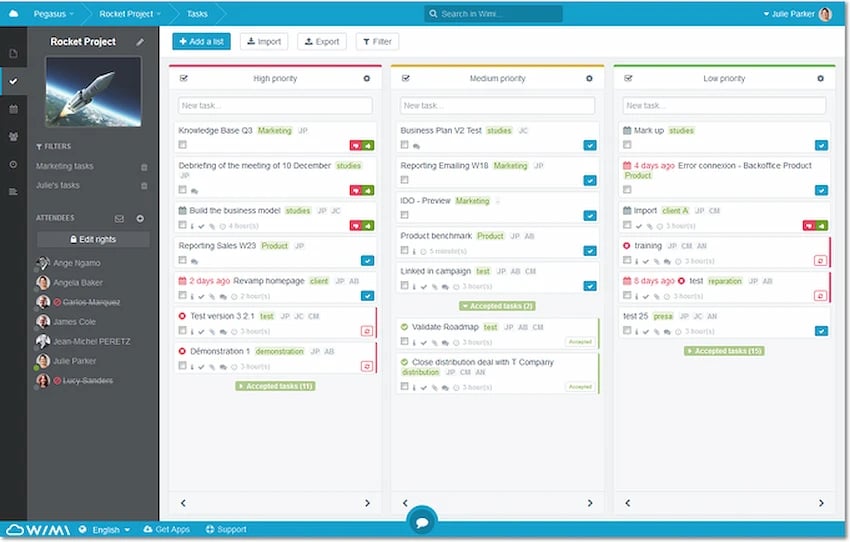 ---
CONCLUSION
High-performing executives use apps to make better use of their work days. But not all apps are created equal. The ideal time management app should help busy executives focus on priorities.
Where team members are involved, executives and managers should continue to maintain offline discussions to plan projects, assign tasks, and set deadlines—because an app cannot replace the dynamic nature of in-person brainstorming and communication. But an app can definitely come close, as you likely gathered from the app descriptions above.
Just remember that time management tools should be a way to increase your productivity not slow you down. So, if your app becomes a distraction or begins to feel like just another tool that you are tethered to, cut your loses and try another one.
---
Need more than time back then an app can give you?