---
I recently stumbled upon an oldie-but-goodie 2011 article in the Harvard Business Review titled "The Case for Executive Assistants" by Melba J. Duncan, president of The Duncan Group and author of The New Executive Assistant.
Below I've summarized the article, citing key takeaways and adding in a few extra nuggets of advice that will help you decide if leveraging a virtual executive assistant is right for you and your business.
---
While it's true that executive assistants are typically reserved for senior management, this isn't a best practice since assistants "can make enormous contributions to productivity at all levels of the organization."
In the video below, Melba J. Duncan discusses the importance of leveraging an assistant for business growth and productivity.
why executives aren't leveraging assistants these days
Nowadays, we all leverage technology to (arguably) make our professional lives more productive. On a daily basis, we access various time management tools such as email, calendars, team communication platforms like Slack, and video conferencing sites like Zoom to (hopefully) increase our personal productivity and stay ahead of the competition. But at what cost?
assistants Save Companies Money and Executives Time
Many companies seek to minimize the costs of doing business by downsizing their staff, yet this approach isn't ideal when your business is growing and your current staff needs help. If you want growth then the best approach is not to stretch yourself and your staff too thin. In fact, the best approach is to hire a virtual assistant (or an in-house assistant) for all of your administrative tasks.
Obviously, we love the virtual model that leverages managed, dedicated remote workers. For our clients (a.k.a. members), it just makes more sense on many levels to hire a virtual assistant instead of an in-house assistant.
Here's what the HBR article says about hiring an assistant:
"Generally speaking, work should be delegated to the lowest-cost employee who can do it well. Although companies have embraced this logic by outsourcing work to vendors or to operations abroad, back at headquarters they ignore it, forcing top talent to misuse their time" (e.g. arrange their own travel, file expense reports, and schedule meetings).
Granting middle managers access to an assistant (whether virtual or in-house) can give a quick boost to productivity even at lean, well-run companies by:
ensuring that meetings begin on time with prep materials delivered in advance
optimizing travel schedules
enabling remote decision-making, keeping projects on track
filtering the distractions (emails, calls, meeting requests)
performing basic financial management
attending meetings and listening in on calls to organize and follow-up with action items
acting as a crucial on-boarding resource, helping the new employee read and understand the organizational culture, guiding him/her through its different (and difficult) personalities, and serving as a sounding board during the crucial acclimation.
the best executive assistants are proactive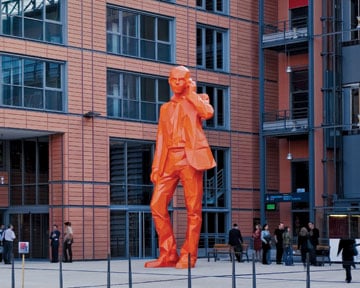 The best virtual executive assistants are proactive about improving their skills.
Why is this important?
In a nutshell, you can't train for attitude...but you can train for skill. So, it's crucial to hire a virtual assistant who is teachable and hungry for knowledge at their core.
At Prialto, our virtual executive assistants are highly educated individuals.
Still, they are constantly improving their English language skills with tutors, apps, and conversational groups — both inside and outside of the office! They also earn university degrees, take continuing education courses, and consistently learn the latest technologies in order to improve their performance working for executives at global corporations.
The most proactive virtual executive assistants manage teams, lead meetings, read complex settings (e.g. right-hand woman/man), and "can recognize and respond to challenging people and circumstances."
hire a virtual assistant through a

managed service provider
It can be a true challenge to hire a virtual assistant, especially with all the online marketplaces out there. On one hand, marketplaces make connecting two parties easy. But that's where the simplicity ends, since executives must then sift through potential applicants, conduct interviews and background checks, provide onboarding, and then train, delegate, and manage them once they are hired.
Exhausting...
Don't you want a virtual executive assistant precisely because you're overwhelmed with tasks?!
Conversely, if you hire a virtual assistant through a managed service provider, the provider will manage the entire process for you. Managing the entire process is the key ingredient of the best virtual assistant companies. They will find the best fit for your style of working, always make sure you have seamless service via backup assistants, keep expectations crystal clear, and respond to all of your feedback in ways that enhance your company and your life.
The best executive assistants are indispensable
"Microsoft will never develop software that can calm a hysterical sales manager, avert a crisis by redrafting a poorly worded e-mail, smooth a customer's ruffled feathers, and solve a looming HR issue — all within a single hour, and all without interrupting the manager to whom such problems might otherwise have proven a distraction. Executive assistants give companies and managers a human face. They're troubleshooters, translators, help desk attendants, diplomats, human databases, travel consultants, amateur psychologists, and ambassadors to the inside and outside world."
After years of cutting back, companies can boost productivity by arming more managers with this kind of help — and executives who are fortunate enough to have a skilled assistant can benefit by finding ways to delegate higher level work to him or her.
A version of this article appeared in the
May 2011
issue of
Harvard Business Review
.
---
CONCLUSION
At their core, executive/assistant relationships are business partnerships.
The strongest ones create a win-win environment between two smart people — and ultimately the companies reap the benefits.