---
Have you ever wondered how the most accomplished executives and business founders achieve their overwhelming success?
If your answer is yes, read on! You'll gain access to a successful CEO's playbook regarding how he and his company support America's top producing executives and business founders in their quest for prosperity and success.
Who is the CEO?
Eric Taussig is the CEO/Founder of Prialto, Inc., a virtual assistant company based in Portland, Oregon. Established in 2009, Prialto uses managed teams of highly specialized virtual assistants to support B2B service professionals in growing their business. Prialto designs and maintains processes to grow a professional's trusted network, since referrals are the key to every sales professional's business success due to the high-trust required to retain a new client.
As Prialto's founder, Eric is primarily focused on coaching individual sales professionals about the benefits of leveraging virtual assistants to enhance productivity and more systematically grow their businesses. He's part executive life coach and part executive career coach, since everything Eric does helps Prialto's clients understand how to balance work and life.
Read on to discover how to be successful in business via this loose interpretation of an executive success program.
---
Eric's Professional and Educational Background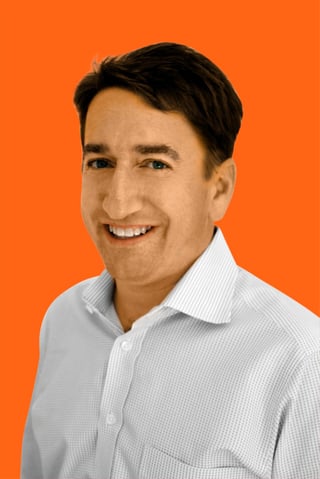 Before founding Prialto, Eric worked at Goldman Sachs, JPMorgan, and Citicorp Securities in both New York and Hong Kong. He holds an MBA from the University of Pennsylvania's Wharton School, a master's degree in Asian Studies from the University of Chicago, and an undergraduate degree from Lewis & Clark College.
His business background includes cross-border transaction experience at Citicorp Securities in New York and at JPMorgan's Media and Technology group in Hong Kong. During his time at Claria Corporation, an online media and advertising company, Eric managed international business development and led a large cross-functional team to complete the company's first overseas distribution transactions in Asia.
Eric speaks Mandarin Chinese and was twice awarded a superior rating in the U.S. Department of State's Chinese oral proficiency exam. He has spent extensive time working, living, and studying in Hong Kong, India, Mainland China, Mexico, and Taiwan. Eric now lives with his wife (a Cisco executive originally from Thailand) and their three young children in Portland, Oregon.
He continues to draw from resources and long-standing relationships around the world to build Prialto.
In this article, you'll gain a better understanding of executive success by first understanding the steps Eric has taken to get his company to where it is today.
On Determining and Developing Vision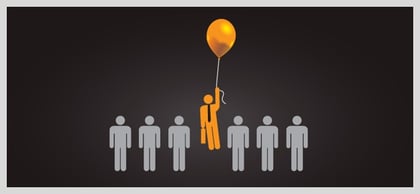 Prialto's vision is to amplify people by reinventing the executive assistant role for a world enabled by technology and a global workforce. We work to amplify the abilities of the executives we support by amplifying the lives, skills, and knowledge of the people who we train to be their Prialto Productivity Assistants (affectionately dubbed PA's).
What's key to Prialto's success is making our virtual administrative assistant service highly anticipatory and proactive. Thus, we help pull our members (customers) forward by:
Helping them get started: Scoping the aspects of their work that can be turned into a process and delegated

Creating the context for success: Enabling a remote worker to successfully support a cosmopolitan executive operating in a highly competitive environment

Ensuring continuity: Making sure the knowledge gained in steps 1-2 above are documented and institutionalized so that there is always a Prialto PA available to help
How Eric is Re-Imagining Business Through Prialto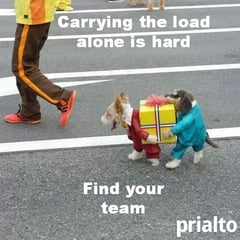 Thus far, our virtual executive assistant service has been primarily generalized across industries.
We've developed a general Prialto way to do things. The next stage is to apply our general abilities to more specific industries (to verticalize our service) so that we can deepen and improve our overall support.
How Eric is Different From Others Who Might Have a Similar Viewpoint, and What Makes Him Passionate About What We're Doing

Most of the other virtual administrative assistant services out there are fly-by-night organizations operating out of the corner of a call center or work-from-home models. In both cases, these companies lack deep process, professional management, enterprise security, and a culture of constant improvement.
Those who come to us from other services find a level of professionalism and a knowledge base lacking elsewhere. So always make sure to leverage what makes you and your offerings unique.
What sets us apart is our dual passion for creating an excellent low-cost service with a premium feel AND supporting and growing the remote, global workforce that powers our service. We are focused on knowledge arbitrage instead of exploitative labor arbitrage.
This means that we are positively changing lives across our service supply chain.
Company culture is a huge aspect of any executive's or founder's success. It takes a village. Always remember that.
Eric's Advice for Executives and Entrepreneurs Involved With Remote Work
The importance of integrity when operating remotely cannot be overstated. Trust is difficult to gain but easy to lose when one provides a service from a remote geography. This means we always need to do the right thing, even when it is exceptionally difficult to do so.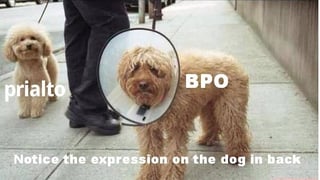 Make sure to connect customers to your brand and inspire your workforce by linking them to the same social mission. If you work with a virtual executive assistant, it's important to loop them into your values and company culture.
The best virtual administrative assistant is a crucial part of your team, regardless of their distance. So treat them as such, and you will see your efforts paid back in spades through their dedication and your subsequent business growth.
---
Want to dig deeper into Eric's CEO mind?
Listen to Eric's recently recorded interviews on these podcasts:
B2B Growth Podcast Episode 247: Where Authenticity Meets Transparency w/ Eric Taussig

The Sales Evangelist Podcast TSE 463: How Entrepreneurs Can Enhance Productivity By Systematically Growing Their Businesses and Increase Sales
---