If you are managing a busy schedule, then you are probably already using Office 365 (now Microsoft 365) or Google Calendar to keep on top of things.

Or both.

Lots of people use Google Calendar for their personal lives and Outlook at work. Or visa versa. You can combine the two and view all of your events in one place.
The process is a little murky, but it is possible to share your Office 365 calendar with your Google calendar.
Here's how to sync both calendars in order to bring more visibility to your schedule.
The Steps
Log into your Outlook Office 365 account
Go to your Calendar tab
Click Share
Select which calendar you want to share access to
Enter your Gmail address
Determine access settings

"Can view when I'm busy"
"Can view titles and locations"
"Can view all details"

Click Share
Open the Gmail message you received from Outlook
In the sentence "Having trouble viewing the calendar? Try adding an internet calendar and providing this URL," right-click the blue link "this URL" and hit "copy link address".
Open Google Calendar
Under "Other calendars", click the plus sign
Select "From URL"
Paste .ics link
Click Add Calendar
The Details
The process of sharing your Office 365 Calendar with your Google Calendar is just a few clicks away. First, open Office 365 and click the Calendar tab on the side.
Then click "Share" and select which calendar you want to share access to. Type in your Gmail address in the "Enter an email address or contact name" field, determine access settings, and then click Share.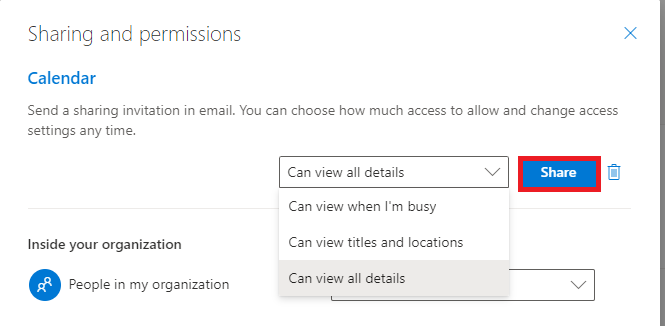 Now, open your Gmail and find the email that you just sent yourself. Right-click the blue link "this URL" and hit "copy link address" -- this URL should end with "reachcalendar.ics".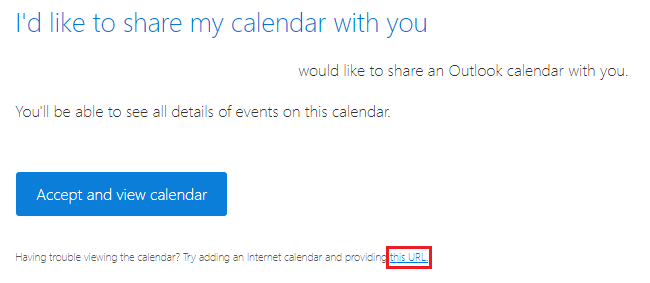 Under "Other calendars" click the plus sign and select "From URL" to paste the .ics link.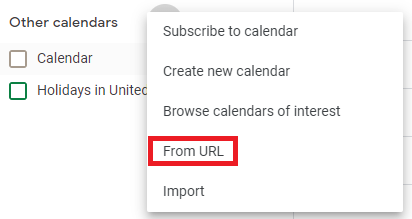 Finally, click Add calendar.
And you're finished!
Delegate Your Calendar Management
Curious how to delegate your calendar management to a virtual assistant?
Join executives, entrepreneurs, and industry-leading professionals from around the world who use virtual assistants to be more productive business leaders.
Read our free guide:

Related: 13 Ways to Master Your Executive Calendar Management