Back in my college days at the University of Michigan in Ann Arbor we'd visit Zingerman's delicatessen at 422 Detroit St. I'd order a big fat hot pastrami on dark rye with mustard, swiss, lettuce and tomato. It came with a juicy deli pickle made on site. For a student on a budget it was enough tasty wonderfulness to last two meals.
MORE: 5 Luxury Gifts for VIP Clients and Employees
I didn't know until much later that Zingerman's is also a world-famous gourmet mail order house. On the website you'll find hearth baked breads, handmade cheeses, varietal coffee, estate bottled olive oils and customized professional presents. I count 56 different cheeses available from all over the world and Zingerman's own creamery.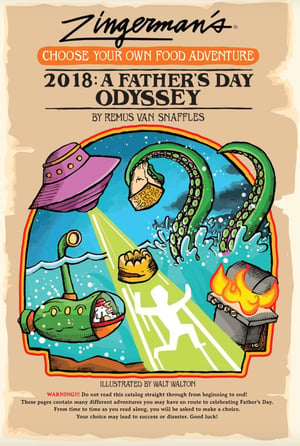 Gifts for moms, dads, grads, in-laws, VIP clients and employees
You'll find gift ideas for graduating college students, as well as mother's and father's day gifts. I've sent Zingerman's food baskets as holiday gifts to my in-laws. (They love them, by the way.) Zingerman's is also the perfect place to find luxury gifts for VIP clients and employees.
So, in no particular order, here are five of my favorite food gifts to send from Zingerman's. All prices are current at the time of writing.
$150-$200
Description: "The perfect lunch—by mail. If you know someone who loves real deli fare, sending this gift will cement your status as the most clever, generous friend they have. Included: Jewish Rye (Pumpernickel in Brooklyn Reuben), sliced deli meat, freshly sliced Emmentaler Swiss cheese, Zingerman's potato chips, coleslaw, Sauerkraut, Russian dressing, garlicky pickles, Magic Brownie Bites."
Affordable alternative: Zingerman's First Cut Lean Pastrami, $25.
#2. New European Masters Cheese Gift Box
$100
Description: "The gift box includes Challerhocker mountain cheese made in Switzerland, Brabander goat's milk Gouda from Southern Holland, and Hafod, an organic Cheddar made to an ancient recipe in Wales. We'll include a bit of information about each cheese and our latest happy European cracker find: Irish Brown Bread Crackers."
Note: According to the website, when you order a cheese selection, Zingerman's cuts each cheese to order the day it's shipped. They hand wrap it in a French cheese bag that lets the wedge breathe but keeps it from drying out.
Affordable alternative: Ashed Aged Chelsea, $24, from the Zingerman's creamery.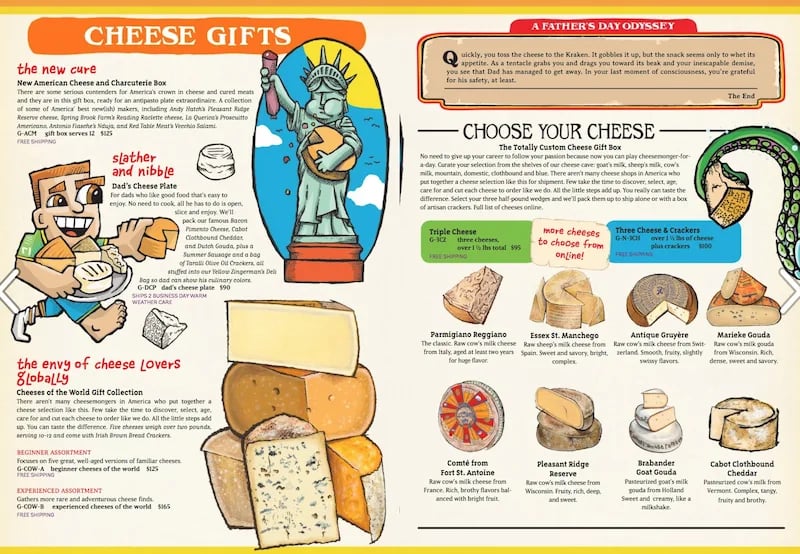 $125-$290
Chosen as "Best Overall" food club. Charles Passy, Wall Street Journal.
Description: "With each monthly shipment we'll send a bottle of delicious olive oil (usually a half-liter) and plenty of our research on how it's made and how to use it. The first shipment includes one of our beautiful handmade terraced olive oil dipping plates, a $30 value. Subsequent shipments follow a month after the last."
Affordable alternative: Alziari Oil & Vinegar Sampler, $15.
$90
Description: "We stuff our Sweet & Savory Bakery Basket with a loaf of Roadhouse Bread, Chocolate Sourdough, and a Pecan Praline Banana Bread, a sweet Lemon Scone and Ginger Scone, a raspberry-filled Patti Pocket hand pie, a walnut-studded Magic Brownie and a Sea Salt topped Pecan Blondie, an almond and orange scented brioche Bostock, a Ginger Jump Up Molasses Cookie and an Oatmeal Raisin Cookie."
Affordable alternative: Cinnful Cinnamon Rolls, $35-$45.
$99-$195
Description: "We'll send out 12 ounces of great tasting, freshly roasted whole bean coffee every month. Your lucky gift recipient will definitely taste the difference, we guarantee it."
Affordable alternative: Roadhouse Joe Coffee, $22.

---