If you've been working with Prialto more than three months, you're likely getting lots of value. You likely have considered subscribing to more service time. And since you've gained trust in your current personal assistant, your first instinct may be to add more of your current PA's time.
We think that is the wrong way to go. First off, your instinct to expand reliance on your current PA likely fails to account for all the behind-the-scenes work that your broader Prialto team does to make that trust possible in the first place.
While we understand the inclination to grow the Prialto relationship with which you are most familiar — that with your current PA — our experience has taught us that you'll get far more benefit by getting additional time from an additional, new PA.
Your additional PA will broaden and deepen your support team, creating greater knowledge on your behalf and buttressing business continuity.
Knowledge is socially created and socially transmitted
Partners In Change, a consultancy focusing on relationships between newer and older employees in the workforce, has a number of principles of knowledge continuity, and the first is that knowledge is socially created and socially transmitted. Knowledge about best practices for a business builds as employees share amongst themselves about what works and what doesn't.
These discussions can be formal. The Nextiva blog, for instance, recommends that employees should themselves be trained as trainers for their co-workers. The conversations can also be informal.
Partners In Change says that much of this kind of knowledge sharing is "pull" rather than "push." That is, employees seek information from peers when they have specific problems to solve. But either way, the more people who are on the task, the more the benefits multiply and institutional knowledge about you grows.
How to build your virtual team
And that brings us back to the question of how to approach that second Prialto unit. You already have a great rapport with your PA, so the benefits of simply paying for more of their time are probably obvious to you.
You'll be able to make use of your new PA hours quickly because you're already comfortable with them, and build up their morale by showing that they've gained your confidence.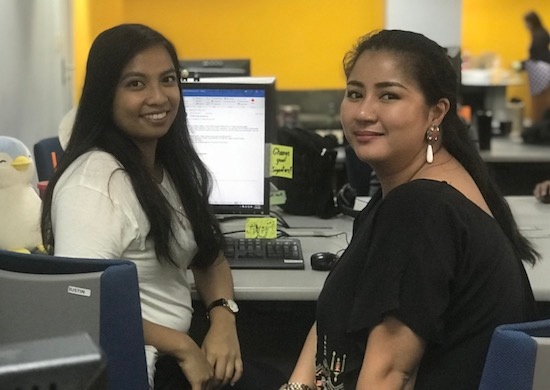 But as we've outlined, sometimes having two people working in tandem as team can build up benefits in nonlinear ways. When it comes to our PAs, we've found that the value of adding a second assistant for your second unit is much higher than the value of just adding more hours to your first PA. Benefits include:
Your initial PA gains a colleague, and together they can problem-solve and share knowledge on your behalf.
By continuing to spend some of their time with other Prialto clients, your first PA gains a breadth of knowledge and experience that they can bring back to benefit you. (And of course the experience gained working for your company cross-pollinates to others as well.)
You gain greater continuity when it comes to your Prialto services. If one of your PAs is ill or goes on vacation, the other can pick up the slack temporarily.
The last point is important, because Prialto prides itself on professional development when it comes to our PAs, and many will eventually use the experience they've gained to move on to other opportunities.
This is true in any business relationship, of course, and just as building an in-house team is the best way to establish knowledge continuity, so too are there substantial benefits to using the same techniques with virtual assistants.
Ready to get started with a Prialto virtual assistant?