Fostering professional connections is critical for success yet, according to a LinkedIn survey, 49% of professionals struggle to engage in networking activities because they don't have enough time.
If your goal is to build new relationships and sustain existing ones, you may have to spend a few hours each week doing networking activities which is impossible for most busy professionals. A virtual assistant can cut that time in half by handling all of the research, routine outreach, note taking and other tedious tasks that are part of an effective networking strategy.
With the time you save, you can focus on cultivating the genuine connections that will have the greatest impact on your career. Here are five ways a virtual assistant can make you a better networker.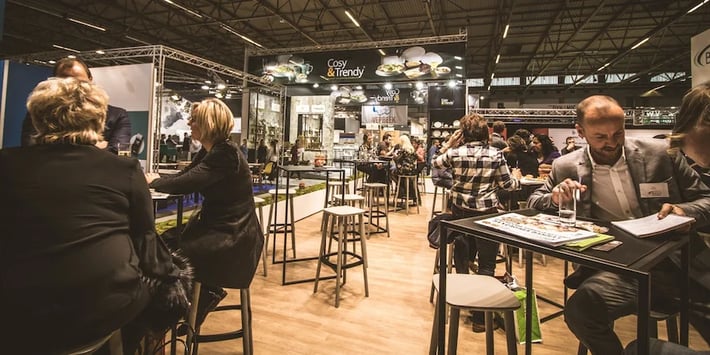 1) Discover Where to Meet Your Target Audience
You have limited time to spend on networking. To make your efforts worthwhile, you need to hone in on your target audience by figuring out who they are, who they know, and what are the best ways to get in touch with them.
In some cases this will be obvious. If you're an AI software startup looking for funding, you know you need to find VCs who invest in tech companies. However, if you're looking for top talent to join your team or are trying to build your reputation as a thought leader, it's less apparent who you should reach out to and how.
Before you start engaging in networking activities, spend some time brainstorming what kinds of people you have the greatest likelihood of developing mutually beneficial relationships with. Once you have that list, you can develop a strategy to meet those individuals.
A virtual assistant can help with this by:
Finding events that your target audience attends and making any necessary travel arrangements
Identifying people you should connect with on LinkedIn
Finding specific names and email addresses
Finding LinkedIn groups you should join
Having your virtual assistant find specific contacts, their emails, and where to find them enables you to spend more time building relationships.
Read More: The Secret Sauce Behind Powerful Client Relationships
2) Identify People You Should Meet at Events
If you're attending conferences and other large networking events, there are hundreds, if not thousands of people. Realistically, you can only have meaningful interactions with a handful of individuals so you need to have a game plan to meet the most valuable people.
Based on the event's audience, create a target profile of people you'd like to meet. It can be based on a specific role (ex. Investors, ops executives, etc.), a mixed group of individuals who've been wanting to meet for a while, connections that you haven't spoken to in a while or any other criteria that's relevant to your networking goals.
Creating a target list for events for events can be a tedious process so you should leverage your virtual assistant. If you give them you target profile, they can:
Research the attendee list and identify the people who meet your criteria.
Give you basic information about each individual (title, company, LinkedIn profile, etc)
Schedule meetings during the conference with current and second level connections
Offloading the research and logistics to your VA gives you more time to focus on making a great first impression at events.
Read More: [Guide] What It's Like Working with a Prialto Virtual Assistant
3) Help You Stay Top of Mind
One of the biggest mistakes people make with networking is failing to stay in touch. Life gets busy and suddenly it's been a few months since you've spoken with most of your connections. By that time, most people have lost interest in building a relationship with you.
According to psychologists, interacting with people on a regular basis plays a powerful role in getting them to like you. As long as you make a good first impression, simple on-going interactions naturally establish the familiarity and trust needed to build lasting, mutually beneficial relationships.
To stay top of mind, you need to:
Reach out at least once every four to eight weeks.
Pay attention to the meaningful events occurring in your connections' lives and business
Continuously striving to add value to your network
To prevent your networking efforts from slipping through the cracks, block time off on your calendar once or twice a week to do all of your activities.
Additionally, your virtual assistant can help you by:
Creating cadences to remind you to follow-up with contacts. This can range from quarterly check-ins to having your VA monitor your connections' LinkedIn accounts and tell you when people get promoted, switch companies, or have other professional milestones that are worth reaching out for.
Sending templated emails on your behalf so, even when life is hectic and you don't have time to reach out - your contacts still hear from you. This tactic works well for routine messages including birthdays, promotions, and anniversaries.
Letting you know when your connections have a major life event. Your social networks are a treasure trove of conversation starters, however, finding noteworthy updates among all the random posts can be time-consuming. Your VA can monitor your highest priority connections' accounts and let you know when they experience major life events including getting promoted, having children, and moving.
A VA can also tackle any other process-driven activities you do to stay in touch with your network.
4) Reach Out to Your Contacts at Optimal Times
Every day, the average office worker receives 121 emails. If you're networking with senior and executive-level professionals, the number is much higher. To get your emails noticed by people you're reaching out to for the first time or you've just met, you need to send engaging emails at the optimal times.
Email marketing research has found that the best days to send emails are Tuesdays and Wednesdays and the best time to send non-work related emails is in the evening. Sending messages outside of standard work hours limits the chances that your connection will forget about your message as they shift focus to an urgent task.
To increase the likelihood of a response, you also need to send a concise and engaging message. Effective topics include:
Following up with them about something you had previously discussed
Sharing a resource and/or event invitation with them
Making a specific, non-burdensome request
Offering to introduce them to a valuable contact
Your message should offer value and/or elicit a specific response so that it's easy for them to reply.
Often the optimal time for your connections to receive messages isn't the optimal time for you to send them - especially if you're networking with people in different time zones. Similarly, you may get responses at inconvenient times and risk having those messages slip through the cracks.
A virtual assistant can alleviate both of those issues by:
Sending emails at the optimal times. All you have to do is draft your messages and share them with your assistant.
Managing your inbox and flagging important messages so that you don't forget to reply in a timely manner.
Offloading inbox management to a virtual assistant is one of the most effective actions you can take to improve your networking efforts since it increases your response rate and eliminates the risk of damaging a relationship by not responding to an email.
To learn more, download our inbox management guide:
5) Record the Details of Your Interactions
Remembering the details of conversations is what sets apart average networkers from those who form authentic and lasting connections. Most networkers are so focused on trying to be impressive or trying to get something of value that they don't actually hear what the other person is saying. As a result, they have to start their follow-up discussions almost from scratch because they don't remember much from their prior interactions.
On the flip side, if you listen carefully to your connections, you can continue conversations in a natural and engaging way that's more likely to build a strong relationship.
Like a couple of the other strategies in this post, this one is challenging since, when life gets busy, you may not have the mental capacity to remember all the details of your conversations.
Luckily, your VA can help you remember key details about your connections by:
Taking notes on the emails you send and adding them to your contacts' records
Hopping on a call with you after meetings to record the highlights of your conversation, facts you learned about your connection, and any agreed upon next steps.
Creating reminders so you don't forget to follow-up on topics discussed
Scheduling additional meetings
Overall, having a virtual assistant support your networking efforts enables you to focus on building authentic connections while they handle all of the tedious back end work. To discover other ways to leverage a virtual assistant, see our use cases.