The holiday season is meant to be a time of joy, reflection, and connection with loved ones. However, the reality is that it often brings a whirlwind of stress, endless to-do lists, and overwhelming obligations.

But fear not, there is a solution to navigate this festive chaos.

In this article, we will explore how a Virtual Assistant can become your holiday hero, helping you plan holiday parties, purchase and send gifts, and take care of tasks while you are out of the office, ensuring you actually get to enjoy the holiday season.
Table of Contents
1. Plan Holiday Parties Without Stress
When it comes to planning holiday parties, a Virtual Assistant can be your behind-the-scenes superhero.
Conduct Research
Start by sharing your vision, theme, and guest list with your VA. They can then conduct research and suggest venues that align with your vision and budget.
They can also help source reliable caterers, providing menus and pricing for your consideration, and even negotiate costs to secure the best deal.
If your party includes entertainment or activities, your VA can research and book performers, DJs, or set up fun games and activities that cater to your audience.
Additionally, your VA can help coordinate the logistics of rentals such as tables, chairs, and party decor, ensuring everything arrives on time and is set up to perfection.

Handle Invitations
Invitations are another critical aspect of party planning, and your VA can design eye-catching invites, manage the distribution (whether digital or print), and keep track of RSVPs. This ensures that you have an accurate headcount, which is essential for catering and space considerations.

Create a Timeline
They can also create a detailed event timeline, so every element of the party unfolds smoothly, from guest arrival to the final farewell.
By handling these time-consuming and often stressful tasks, a Virtual Assistant allows you to focus on the enjoyable aspects of party planning.
2. Effortless Gift Giving with Your Virtual Assistant
Leveraging a Virtual Assistant for sourcing gifts, especially during the bustling holiday season, can transform a potentially overwhelming task into a smooth and enjoyable process.
Corporate Gifts
For clients and customers, your VA can find corporate-appropriate gifts that align with your client's interests and your business relationship. Your assistant can ensure the gifts reflect your company's values and appreciation. They can also take into account any previous gifts--avoiding repetition and ensuring a fresh and thoughtful choice.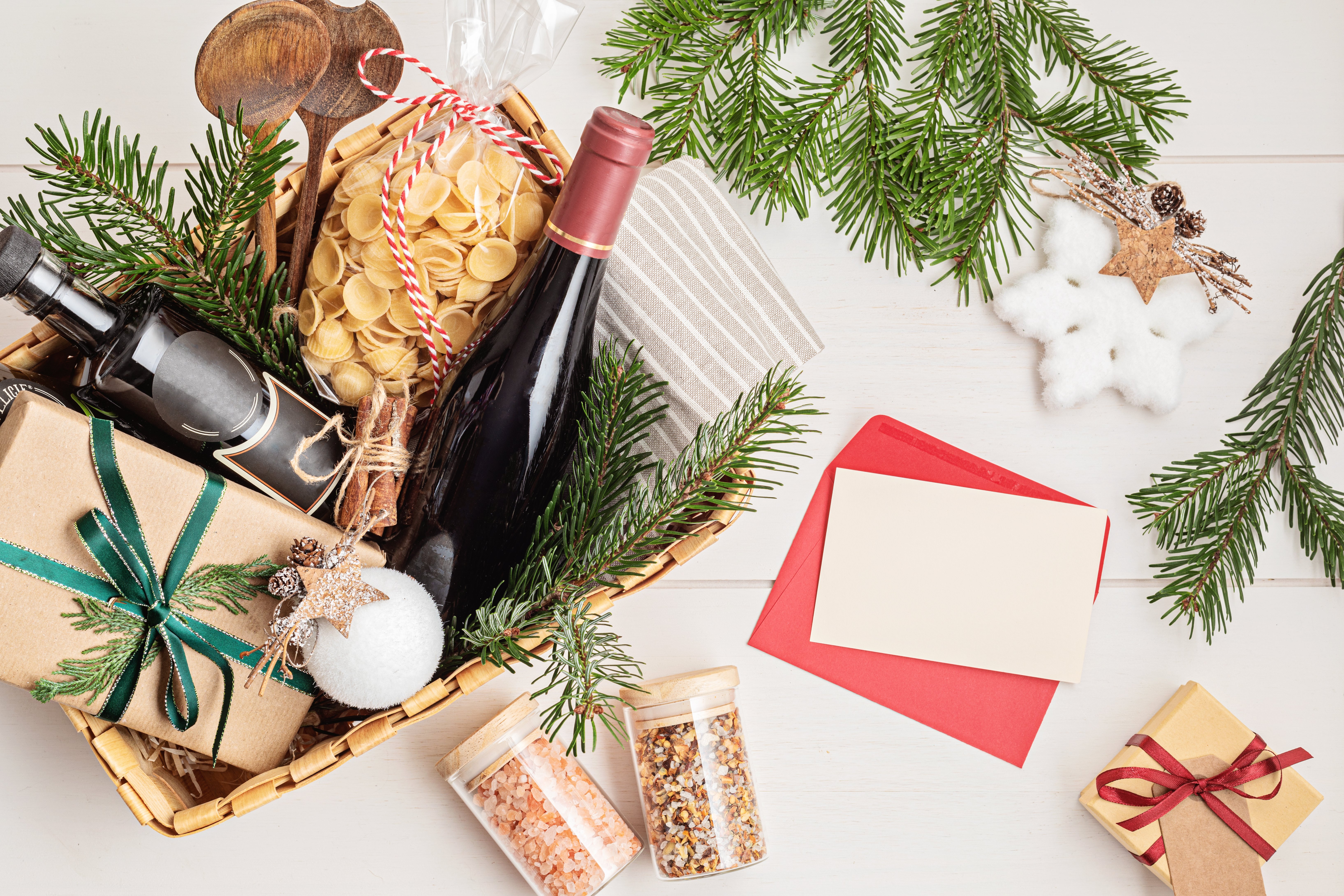 A virtual assistant can help select and purchase the perfect gift for you business clients.
Personal Gifts
When it comes to family and friends, your VA can curate a list of personalized gift options based on their hobbies, likes, and past preferences. Share stories or details about your relationship with each person, and your VA can use this information to find gifts that hold sentimental value, showing your loved ones how much you care. They can also keep track of birthdays, anniversaries, and special occasions, ensuring you never miss an opportunity to show your appreciation.
Purchasing Process
Beyond just sourcing the gifts, a Virtual Assistant can handle the purchasing process. They can find the best deals and ensure that everything is delivered on time. Your assistant can even arrange for gifts to be beautifully wrapped and include a personalized message from you.
This comprehensive approach not only saves you time but also adds a touch of thoughtfulness and personalization to each gift, making both your professional clients and personal contacts feel truly valued and appreciated during the holiday season.
3. Keep Your Professional Life on Track While Enjoying the Holidays
Maintaining a balance between enjoying the holidays and keeping your professional life on track is crucial.
Offload Your Inbox
By offloading email management, you can come back from the holidays to an inbox cleared of clutter. Your assistant can prioritize and flag important messages and with prior guidance, provide responses when necessary.

If you only have a few minutes to check your email between festivities, you will be able to see at a glance what needs your attention.
Get Help With Your Calendar
Alongside managing your inbox, your VA can play a crucial role in calendar management. Your assistant can reschedule appointments, coordinate with colleagues or clients, and ensure that every personal and professional obligation is taken into account.
This comprehensive approach to managing both your emails and schedule ensures that your professional life remains uninterrupted, while you immerse yourself in the holiday festivities.
4. Travel Planning Made Easy
Embarking on a holiday getaway should be an exciting and stress-free experience.
Booking + Research
A virtual assistant can handle every aspect of the booking process, from flights and accommodation to ground transportation, guaranteeing a seamless journey from start to finish.
Your VA can also craft a detailed and personalized travel itinerary. Are you interested in visits to local attractions? Dining at the finest restaurants? Your assistant can do research and provide suggestions.

A virtual assistant can also keep track of clients or professional connections who are located in the area you are visiting; in case you want to fit in a networking meetup while on holiday.
5. Holiday Cards and Season's Greetings
Sending holiday cards and season's greetings is a cherished tradition, and with the assistance of a Virtual Assistant, you can ensure that each card is both personal and heartfelt.
Delegate Design
Work collaboratively with your VA to design unique and personalized holiday cards. Your assistant can create separate designs for your colleagues, clients, and personal contacts.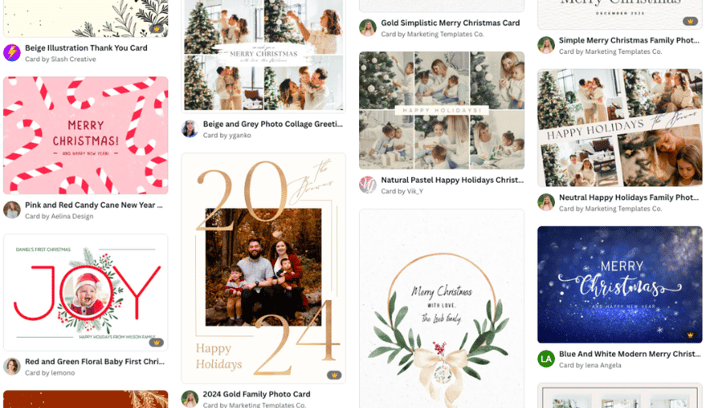 Online editors such as Canva offer templates that your VA can easily customize.
Printing + Mailing Logistics
Your VA can also take charge of the logistical details. They can ensure that your contacts are all up-to-date and can reach out to anyone you need an address for. Your assistant can also handle the printing, addressing, and mailing of your holiday cards. ensuring that each one reaches its intended recipient promptly and in perfect condition.
A Stress-Free Holiday Awaits
The holidays should be a time for celebration, not stress. By leveraging a Virtual Assistant, you are unlocking a world of efficiency, organization, and support.
From planning the perfect holiday party, sending thoughtful gifts, to managing your professional commitments while you take a well-deserved break – a VA is your ticket to a joyous and stress-free holiday season.
Don't let the holiday chaos overshadow the joy of the season. Embrace the support of a Virtual Assistant and make the most out of this special time of the year.
Read More: 4 Time Management Hacks that Will Help You Enjoy the Holidays
FAQs:
Can a Virtual Assistant Really Understand My Personal Preferences for Parties and Gifts?
Yes, with clear communication and some initial guidance, a Virtual Assistant can understand and cater to your personal preferences, ensuring that every detail aligns with your vision and taste.
How Do I Ensure My Professional Tasks Are Handled Properly in My Absence?
Provide your VA with clear instructions, priorities, and access to the necessary tools and information. Establish a check-in routine to stay updated and ensure everything is on track.
Is It Secure to Share Sensitive Information with a Virtual Assistant?
Ensure that you are working with a reputable VA service that adheres to strict confidentiality and security protocols. For example, all Prialto employees are background checked and sign non-disclosure agreements. Clear communication about boundaries and expectations also plays a crucial role in maintaining security.