---
SAVE TIME BY HAVING SOMEONE ELSE MANAGE YOUR EMAIL
You know you want to, so...
WHY DOES DELEGATING SEEM SO TERRIFYING?
Outsourcing administrative tasks is a common challenge for most entrepreneurs and executives.
"We want to do it ourselves. We want things to be perfect and we're willing to work hard —that's why we started our own businesses, after all. So we take on more and more, believing we can do it all. When issues come up, we take those on too and then we scramble! But that's an easy way to burn out (like I almost did), which is why I'm such a big believer in working smarter, not harder."
Julia Pimsleur, author, speaker, coach and founder of Little Pim
3 BASIC CHALLENGES TO DELEGATING ADMINISTRATIVE TASKS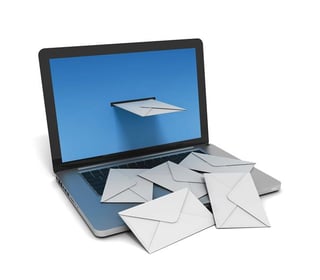 As Julia's quote above illustrates, entrepreneurs and executives that have been plugging away at their administrative tasks from day one have a hard time letting go for fear that the tasks won't get the same high-touch attention they've always given them.
Fear is a strong driving force at the root of our refusal to delegate. But with the right understanding of how to ease into delegating our most repeatable tasks, we can replace fear of the unknown with the certainty of successful processes.
Getting started

means taking the upfront time to scope what you can delegate.

Creating context

requires helping the person to whom you wish to delegate understand the nuanced ways in which your work must be handled.

Ensuring continuity

consists in making sure that your investment in training that person is institutionalized (e.g., documented) so that you don't continually need to retrain new people.
---
HOW TO MASTER THE 3 BASIC CHALLENGES AS THEY RELATE TO EMAILS
Let's jump right in and break down how the above 3 challenges apply directly to delegating email management to a remote executive assistant. Afterall, who doesn't need more advice on email best practices...?!
1. Getting started means scoping which emails you wish to delegate and which ones you want to keep handling yourself. For instance, you probably don't want your assistant to reply to your mom regarding who is bringing what for Thanksgiving dinner.

Likewise, you might not want your remote executive assistant to respond to your most important client when you can't make the holiday party that client invited you to. However, you probably want your virtual assistant to handle communication with prospecting vendors and respond to basic customer requests.
So before starting to delegate your emails, you or someone you trust must spend upfront time deciding which types of email should be handled by your administrative assistant and which ones should be left to you.

2. Creating context requires that your executive assistant absorb a lot of the judgement currently residing in your head. Email arrives in your inbox and automatically arranges itself into a random to-do list. In order to deal with email, you'll need to prioritize that list. This requires contextual judgment, which your administrative assistant will learn overtime.
For email handling, we suggest a brute-force process for transmitting this information. This means that you must decide on your categories based on your scoping above.
Categories:
Handled by assistant

Handled by me immediately

Handled by me today

Handled by me this week

Read when you have time

Discard/ delete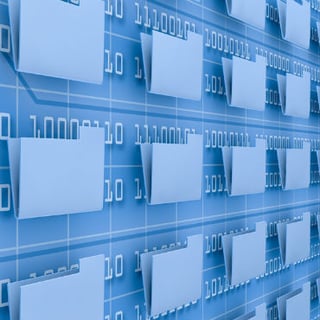 Ask your virtual assistant to tag 50 emails based on the above categories. Ask him or her to take notes on exactly how he would handle each of the emails in the top category (Handled by assistant) above. Review these 50 responses and provide specific feedback on where your executive assistant was right and where he or she was wrong then repeat this process.
We've found that most executives develop and grow trust to delegate email management after their assistant goes through 100-150 emails in this way. To outsource the management of your emails, a virtual administrative assistant must be aware of your online and offline conversations with a contact, that contact's priority in your schedule, and their status in your contact list. A streamlined CRM will make this easier, but not seamless.
3. Ensuring continuity in email management is particularly difficult due to security concerns and the special complexity involved in creating context. That's because security is multifaceted and requires a trust-but-verify approach. Having a virtual assistant handle your email means letting that person into your inbox and your contact list.
Because of the security breach potential here – both for you and your company – it's important that the assistant is trusted and vetted in advance. The administrative assistant who is in your email inbox will have access to personal and financial information, usernames, and passwords.
You'll want an assistant who has little ability or incentive to use this information in nefarious ways. You'll also want the ability to audit them as a precaution, and to lock them out of your inbox and other systems quickly should anything ever go wrong. As such, we recommend against hiring freelancers out of their home (the security reasons seem entirely obvious).
Instead, we recommend that anyone you hire operate on a computer with screen recording and time-tracking tools so that the assistant may be audited. Further, we recommend that they log into your inbox using a secure password sharing tool every time.
---
SUMMARY: DID YOU GET ALL THAT...?
Almost everyone in business views email as a pain point. It's highly probable that you do, too (otherwise you wouldn't have read this far!). So take advantage of the above email best practices regardless of whether or not you decide to hire a virtual executive assistant to manage your inbox. Email best practices can only serve to make you and your business more effective.
If you decide to hire a remote administrative assistant, you will have your bases covered. Because the more thorough and upfront you can be about your email inbox from the beginning, the better equipped both you and your virtual executive assistant will be.
---
WANT TO GROW YOUR BUSINESS AS YOU MASTER THE ABOVE CHALLENGES?
Wherever you are in the process of going from good to great in relation to your email inbox, a remote administrative assistant will undoubtedly take you farther.
Yet even when you manage to find and train an administrative assistant to completely take over your email inbox, you'll run into a backup problem when that person is out sick, on vacation, or simply moves on.
That's precisely why a managed service that provides backup systems can be helpful for email delegation tasks. That's where we come in!